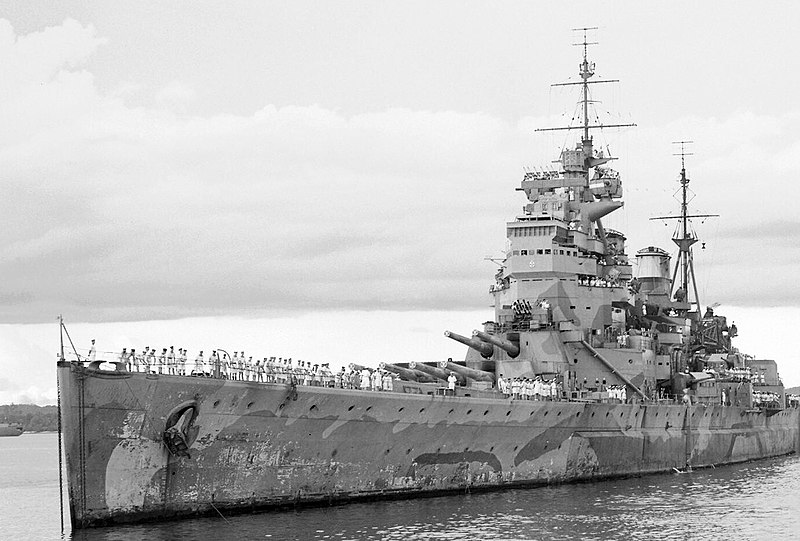 On December 10, 1941, the Japanese sank the imposing Prince of Wales e Repulse. Admiral Thomas Phillips was to blame, who, following a "humiliating error", also died.
Winston Churchill received a call, on December 10, 1941, that would change the course of World War II. "It was Admiral Dudley Pound. His voice sounded strange. He coughed and swallowed saliva. At first, I couldn't hear clearly what he was saying to me, but then he raised his voice," he wrote in his memoirs.
"I have to inform you that the Prince of Wales it's the Repulse were sunk by the Japanese," Pound said. Almost as if he had been shot by these words, the prime minister abruptly hung up. "I was grateful to be alone; in the entire war I had never received such painful news."
Japan was now the owner of the Indian Ocean and the Pacific. "we were naked", wrote Churchill, quoted by the Spanish ABC.
The loss of these two warships was excruciating. Five air strikes were enough to sink the Prince of Wales, a very modern 35,000 ton unit, and the Repulse, of 32,000, the oldest.
At the time, just over fifty planes destroyed the so-called "Z-Force", the British Southeast Asian navy. the commander, the Admiral Thomas Phillips, was the culprit.
According to the Spanish daily, the admiral underestimated the importance of planes in naval battles and went to sea without the necessary support to repel the Japanese Mitsubishi
"This officer made a serious mistake in underestimating the threat of airpower to large warships. The loss confirmed this, just as it served to enhance the role of aircraft carriers in covering and attacking hostile forces at long range", explained researcher Michael Coffey, in Days of Infamy.
The mistake cost the Royal Navy disaster, but also the life of the Z-Force commander, who died during the attack.
The tragedy, which took a heavy toll of 840 lives, demonstrated the failure of the idea that ships could operate in a hostile environment without air cover. Furthermore, it also showed that the power of aviation had become decisive in the war at sea.

ZAP //