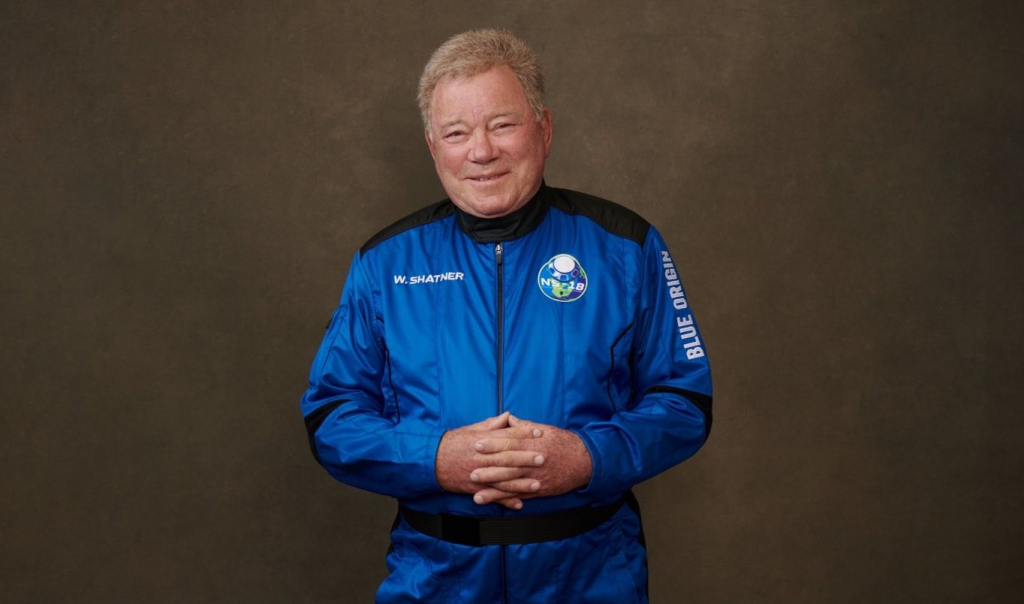 William Shatner, 90, was aboard a rocket launched by Jeff Bezos' Blue Origin, in the company's second manned flight
Blue Origin/Cover-Images.com via Reuters Connect
Actor William Shatner boarded Blue One's rocket this Wednesday

The actor William Shatner, 90, known for his role as Captain Kirk in the series "Star Trek", becomes on the morning of this Wednesday the 13th, the oldest person in the world to reach space. He boarded a rocket from Blue Origin, the billionaire's company Jeff Bezos, alongside Blue Origin's vice president of mission and operations, Audrey Powers, co-founder of Planet Labs satellite brand, Chris Boshuizen, and co-founder of software company Mediodata, Glen de Vries. All crew members underwent extensive training before being considered qualified to travel.
In all, the company's second crew "mission", which departed from a base in Texas, will be 10 minutes long, part of which will be used to exit the atmosphere and another part to return, spending even less time actually in space. . "Astronauts will experience about three or four minutes of zero gravity and will travel over the Kármán line, known as the international frontier of space", explained the company Blue Origin in a publication on social networks. Due to strong winds in the region, the mission was delayed a few minutes, but started before 12:00. Before entering the rocket, the astronauts took a short drive between the launch pad entrance and the location where the rocket was installed. Along the way, the group, who seemed nervous, were greeted by relatives and friends with messages of support and posters.
At the door of the rocket, billionaire Jeff Bezos greeted and took a picture with all the crew. In the minutes before takeoff, messages sent by the crew of Blue Origin's first manned flight into space wishing luck were read to the new passengers. In an event held last week, the actor who starred in Star Trek over 50 years ago spoke of the expectation to reach space and joked that he was "terrified". Before him, the record for the world's oldest person to reach space had also been beaten on a Bezos rocket in July, when he took on a similar flight the 82-year-old aviator Wally Funk, who was part of Mercury 13, a group of women trained to travel into space in the early 1960s that was canceled without any of them being able to board a rocket.
Watch live takeoff video: