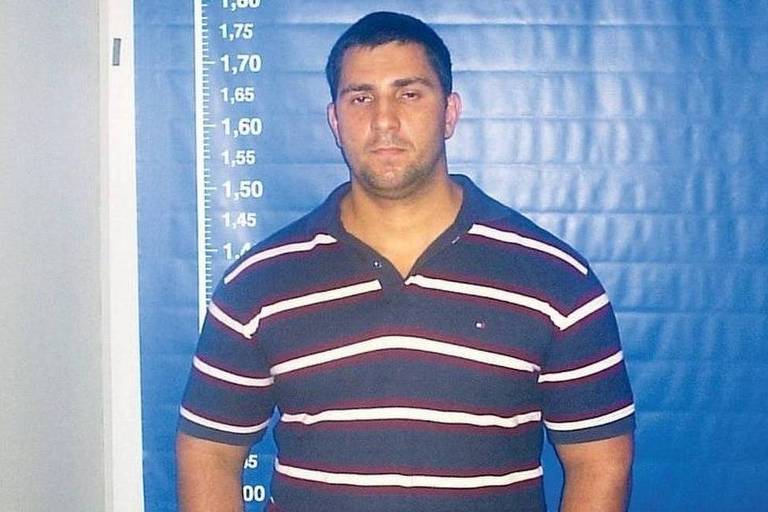 After a request from the Public Ministry of Bahia, the corpse will be submitted to new expert examinations; former police officer was gunned down in February 2020
Disclosure / Civil Police
Former Special Operations Battalion (BOPE) captain Adriano Magalhães da Nóbrega, killed on 9 February

At the request of the Public Ministry of Bahia (MP-BA), the militia's body Adriano da Nóbrega was exhumed this Monday, 12. The corpse of the ex-policeman, shot dead in February 2020, will undergo new expert examinations to detail the circumstances of the death. With the imaging exams, it will be possible to understand the trajectory of the bullets and discover the distance of the shooter at the moment he fired the shots.
At the time of Nóbrega's death, the inquiry carried out by the Civil Police of Bahia pointed out that the militiaman was hit by two shots during a confrontation with military police officers who were trying to capture him at a site in the city of Esplanada, located on the outskirts of Salvador. In addition, the Public Security Secretariat concluded that there was no evidence of execution or torture on the former police officer's body.
Appointed as head of the militia in Rio de Janeiro, Adriano was suspected in the deaths of councilwoman Marielle Franco and driver Anderson Gomes, who was shot dead in March 2018. Also cited in the investigation that investigates possible "cracks" involving current senator Flávio Bolsonaro ( Patriot), the militiaman and his mother, Raimunda Veras, worked for the then deputy Flávio in his office at the Legislative Assembly of Rio (Alerj).