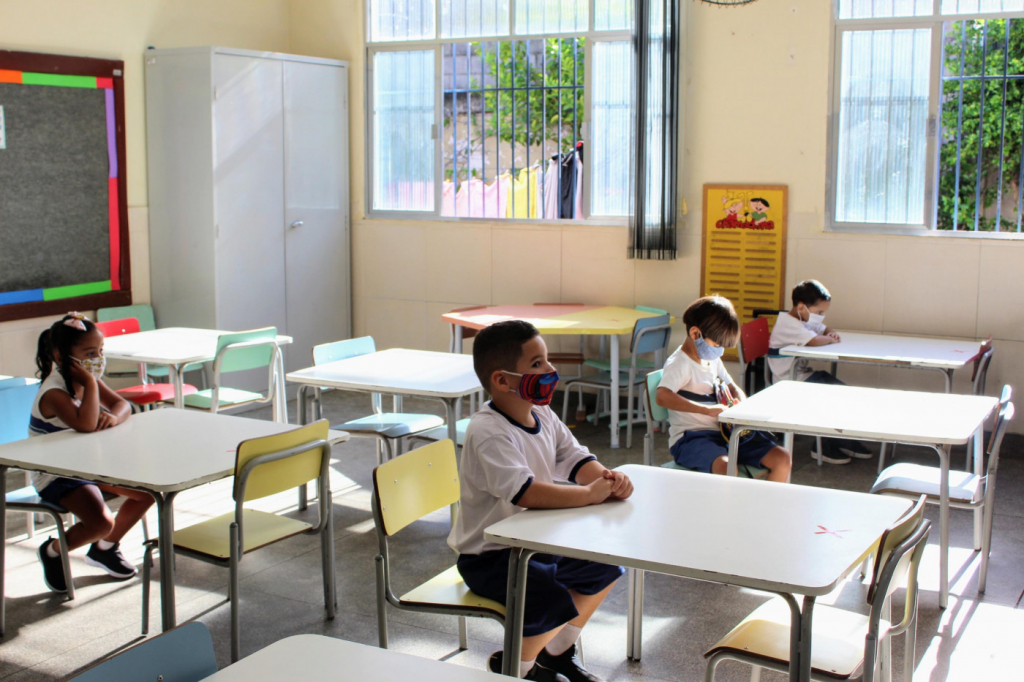 The government is studying the application of assessment exams such as the Saeb, which should provide data to guide the adoption of measures
Caio Basilio/Futura Press/Estadão Content – 03/03/2021
In a hearing in the Senate, the president of Inep, Danilo Dupas, highlighted that the Institute already has a research on teaching in its hands.

The advance of vaccination among the youngest by the end of the year leaves educators optimistic for the go back to school face-to-face. The resumption will allow the country to adopt models of recovery in learning, hampered by the pandemic of Covid-19. The government is studying the application of exams such as the Basic Education Assessment System (Saeb), which should provide data to guide the adoption of measures. The secretary of Basic Education at the Ministry of Education, Mauro Luiz Rabelo, defends the regrouping of classes and individualized care. "What we already know, so far, challenges us in structuring the immediate opening of school spaces, in the active search for our students and in supporting the recovery in learning." He explains that the folder will disclose guidelines to states and municipalities for back to school. In hearing in the Senate, the president of Inep, Danilo Dupas, pointed out that the Institute already has in its hands a survey on teaching.
"This research allows us to understand, for example, the strategies used by schools to continue teaching and evaluating basic education studies. The results can help the GUY and the state secretaries to take corrective decisions." Danilo Dupas, from inep, adds that the questionnaire was applied between February and May 2021. The president of Capes, Cláudia Mansani, announced, during the hearing, the release of resources and the commitment assumed by the Ministry of Education to support scholarships in the country. "Capes already has, as a response from the MEC, the release of R$130 million that had been contingent and redirected, now, to scholarships in the country. It also has a commitment from the minister Milton Ribeiro." According to Cláudia Mansani, from Capes, there are more than 4,500 graduate programs in progress in Brazil. The supplementation of funds is considered decisive for the maintenance of the scholarship holders.
*With information from reporter Nanny Cox