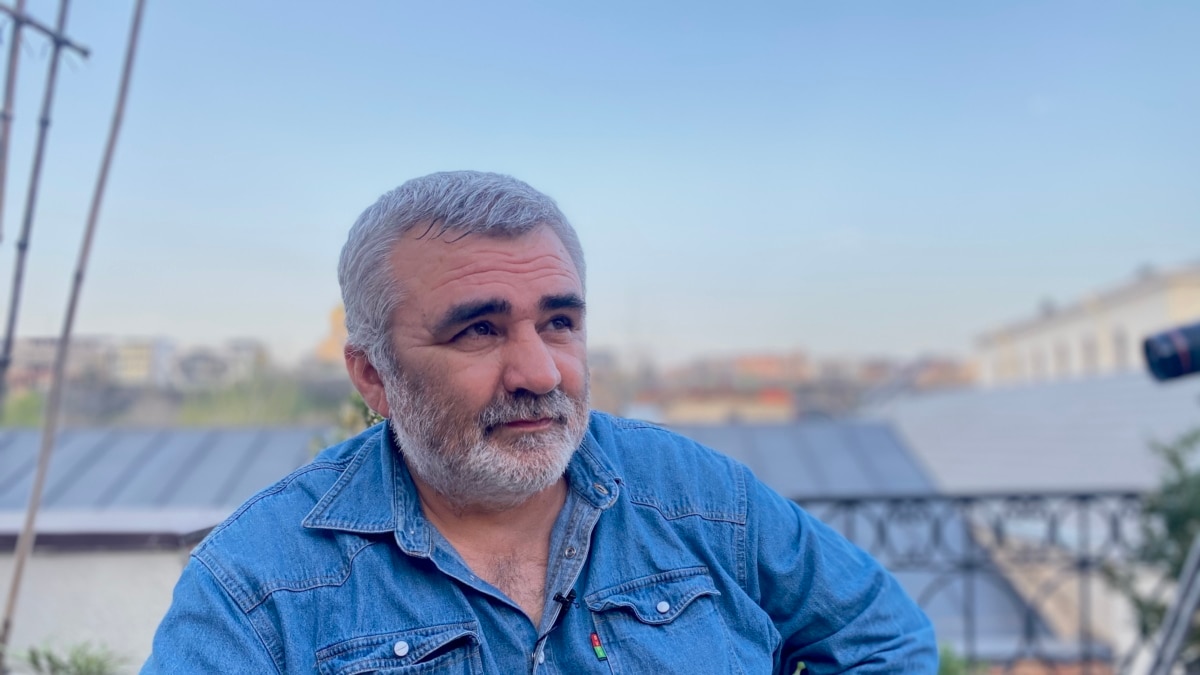 Azerbaijani Journalist Afghan Mukhtarli Says, that Clinic "The Lancet" Founder Pharman Jeiranli, which Sentence Fraud Article Pays, Is a political prisoner.
Farman Jeiranli was arrested in Georgia in 2017. In the same year, several Azerbaijani oppositionists who took refuge in Tbilisi were imprisoned in Baku. While still in custody, the founder of the Lancet Clinic claimed that the real reason for his arrest was political. Although Farman Jeiranli is a Georgian citizen, he had connections with Azerbaijan and the Azerbaijani opposition, but he said that connection did not involve political activity.
Afghan Mukhtarli, who gave a special press conference today on the case of Farman Jainral, said that the Azerbaijani government is convinced that the founder of "Lancet" was financing the opposition.
"2017 This year Arrested from Tbilisi In Baku Leading Blogger And Political Activist Mehman Galandarov, Then He In prison Killed. this Then Georgia–Of Azerbaijan At the border Arrested Gozel Bairamle, Of Azerbaijan People's Front Representative. this Then Arrested Pharman Jeiranli And Then I I was kidnapped.
Mehman Forced Others – Them Between My And Pharman Jeiranli – Against Was given Display. He no Agreed. When In Azerbaijan Gozel Bairamle Process was, Of Azerbaijan Security Service statement Made All On us, Them Between Pharman Jeiranli too, where It was written, that He Of Azerbaijan To the opposition Sponsored. When In Azerbaijan I was interrogated, On the pharmacy as well I was asked, What Communication I had With him. We Simply We met each other, Of tea We drank sometimes", – says Afghan Mukhtarli.
"Your government does not want Azerbaijani oppositionists in Georgia" – Afghan Mukhtarli told RFE / RL in an interview on April 9.
Political prisoners In Azerbaijan
Mehman Galandarov, about whom Afghan Mukhtarli speaks, was found hanged in an Azerbaijani prison in 2017. There were reports of suicide, but Azerbaijani human rights activists immediately claimed it was a murder.
As for Gozel Bairamli, the deputy chairman of the People's Front Party, he was detained on the Georgian-Azerbaijani border in May 2017. Bairamli was found guilty of smuggling undeclared cash. According to the Azerbaijani Border Service, the detainee was found with undeclared $ 12,000, but the opposition politician claimed innocence and put the money in his purse.
"him Cancer Had, In prison Medicines no Were given And When Came out, Coming soon passed away", – says Afghan Mukhtarli.
Mukhtarli himself disappeared from Tbilisi on May 29, 2017. The next day it became known that he was arrested in Azerbaijan on charges of illegal border crossing and currency smuggling. Although Mukhtarli pleaded not guilty, an Azerbaijani court sentenced him to six years in prison, and in March 2020 he was released on a special flight to Germany, where he was granted political asylum. Mukhtarli arrived in Tbilisi in early April.
"The Lancet"The case
"It's been 4 years, 64 year man Is on camera. Heavy Arrhythmia has. In March 20 Day Hunger Had Announced, Asked With a bracelet Still Let go Under house arrest. Twice Took place Commission, Twice Refusal They told him", – says Farman Jeiranl's wife, Jeiran Aghamir.
Pharman Jeiranli was imprisoned after relatives of Lancet patients Giorgi Chubinidze and Karlo Kekelidze filed a complaint against him. Chubinidze and Kekelidze died after a liver operation in "Lancet".
Pharman Jeiranli's lawyer Gela Nikolaishvili states that Jeiranli was only the owner and founder of the clinic, he had no involvement in the operations and therefore could not be blamed for anything, although Kekelidze and Chubinidze's relatives' lawyer Nestan Londarulidze also believes that The clinic did not have a license for the operations. According to him, the expertise of the Samkharauli bureau determined that Chubinidze did not need this operation, and Kekelidze, indeed, needed it, but not immediately, as it was stated in the clinic.
Unlike Afghan Mukhtarli, Geiranli's lawyer Gela Nikolaishvili cannot categorically claim that his client is a political prisoner, but says that there is a real political motive in his case.
"From the beginning Fraud Charged 6 Year He was sentenced, Then Appeal The court Charge Changed (Fraud Instead This time Indifference Article He was tried). two Year And Three Month Sentenced. Now two year Out Should Had been, But two Sunday that Had The rest, The Supreme The court Process neither Yes Conducted, Well, Again Fraud Article Was sentenced. Therefore We think that this Everything With politics was Related", – says Gela Nikolaishvili.
This time, Farman Jeyranli and his lawyers are demanding that he be released on parole in May, after Jeyranli has completed four years in prison.
.