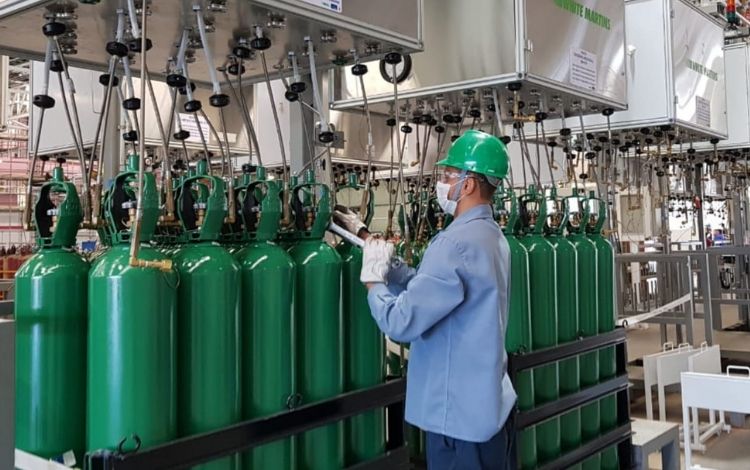 White Martins says that the production of liquid oxygen in the state has not been compromised and that he is providing the necessary assistance to victims and residents of the region.
Press Release / White Martins / 25.04.2021
White Martins created a channel to serve residents who were impacted by the explosion of the factory in Fortaleza

Hospitals in the Ceara that are supplied by the company White Martins started to receive oxygen cylinders from other States, this after the explosion that happened at the company's factory in Fortaleza on the morning of last Saturday, 24. In a note sent to Young pan, White Martins explained that it is "intensifying the replacement of storage of oxygen in gaseous form with liquid form in health care establishments", but emphasized that the company's facilities affected by the explosion "do not produce oxygen and are intended only for filling cylinders ". It was also guaranteed that "the production of liquid oxygen in the state was not compromised". The incident left at least six people injured and caused damage to the company's surroundings. "Two people who were in the unit are still hospitalized under observation, but with a stable condition. The company is giving full support to the victims and following the case closely with family members, "informed White Martins.
The company also said that it has already initiated contact with the residents of the region who had their homes affected to "compensate for the losses". A couple, who had to leave their residence, are provisionally in a hotel and White Martins said that they are paying all the expenses. In addition, an exclusive telephone channel was created to receive requests from these residents. It is not yet known what were the causes of the accident and local authorities are continuing with the investigation, White Martins also hired a specialized company to investigate what happened. "A team was deployed to the site to conduct a detailed investigation of the case. In addition, highly specialized technicians are making an assessment of the necessary conditions so that operations at the site can be resumed safely as soon as possible, also in partnership with the authorities, "explained the company.