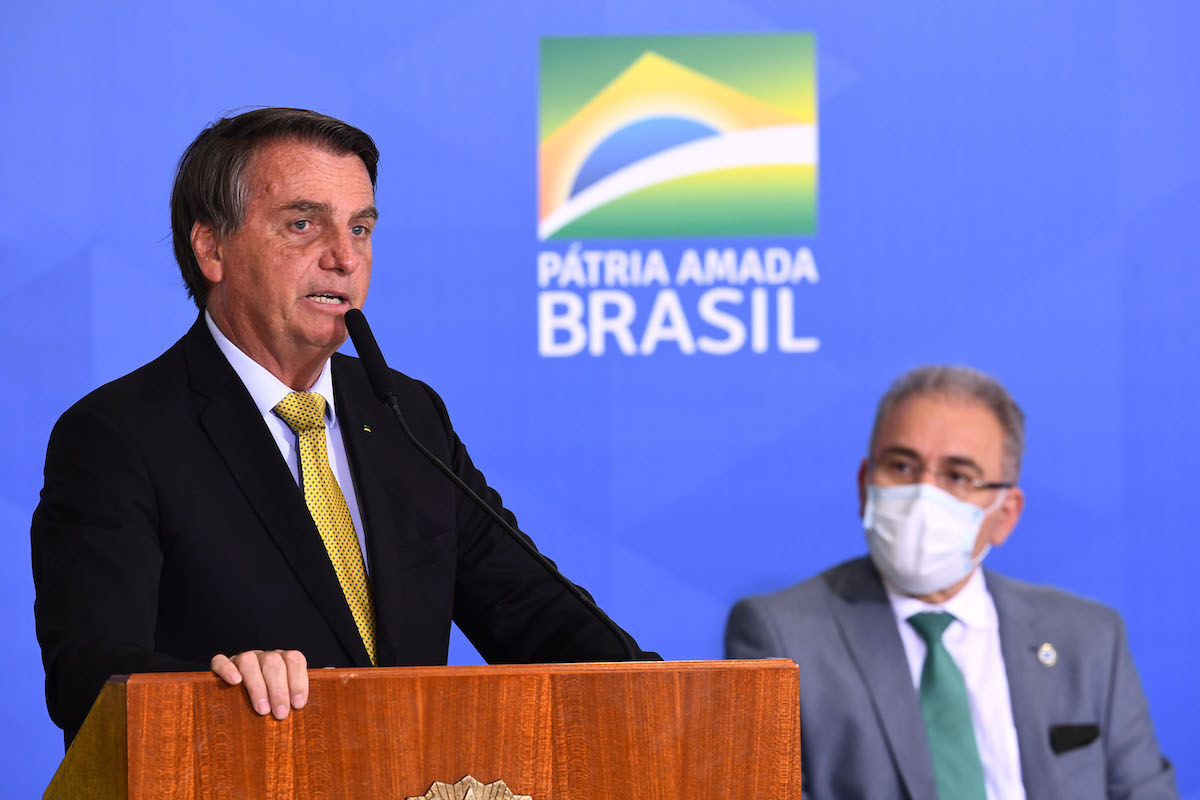 The participation of the Brazilian delegation in United Nations General Assembly, which currently takes place in New York, was shrouded in controversy from the start. First, Jair Bolsonaro, the Brazilian head of state, stated that he would not comply with the meeting's guidelines, which indicated to the participants that they should be vaccinated to be able to access the designated spaces.
Bolsonaro, who always refused to be vaccinated, defending multiple false theories around vaccines, immediately let his supporters know that Nothing and nobody it could prevent you from accessing the Assembly. And so it was. This Tuesday the former soldier was present at the meeting, speaking in the same pulpit as António Guterres, secretary general of the organization.
This morning, a new episode related to covid-19 shook the Brazilian delegation, with the Brazilian minister of health Marcelo Quiroga to test positive. The news was advanced by the Brazilian Government, which clarified that the government official is in good health and is currently in isolation.
Unlike Bolsonaro, Quiroga — who on Monday was seen making obscene gestures towards protesters who showed their displeasure with the Brazilian entourage — received the first dose of the vaccine against Covid-19 in January. Official sources also clarified that the remaining members of Bolsonaro's team tested positive in the first tests carried out after Quiroga's case.
During his stay in New York, the Brazilian minister met with multiple political leaders and investment fund officials — the UN General Assembly, held annually in New York, is known for being the main act of world diplomacy, with bilateral meetings taking place permanently.
The British newspaper The Guardian, for example, has already published images of the meeting between Jair Bolsonaro and Boris Johnson, where some members of the Brazilian entourage were unmasked and where the two political leaders shook hands before starting the conversation. The same source is also saying that Bolsonaro and his team are staying at the same hotel where he was Joe Biden — who met with Boris Johnson at the White House in the last few hours.
Brazilian Health Minister – who tested positive for Covid – was staying at the same hotel as President Biden in NYC.

He went to the UN today to watch President Bolsonaro's speech.

Here, he shakes hands with Prime Minister Boris Jonhson- who met Biden today at the White House. pic.twitter.com/CSxdBuTIfY

— Raquel Krähenbühl (@Rkrahenbuhl) September 22, 2021