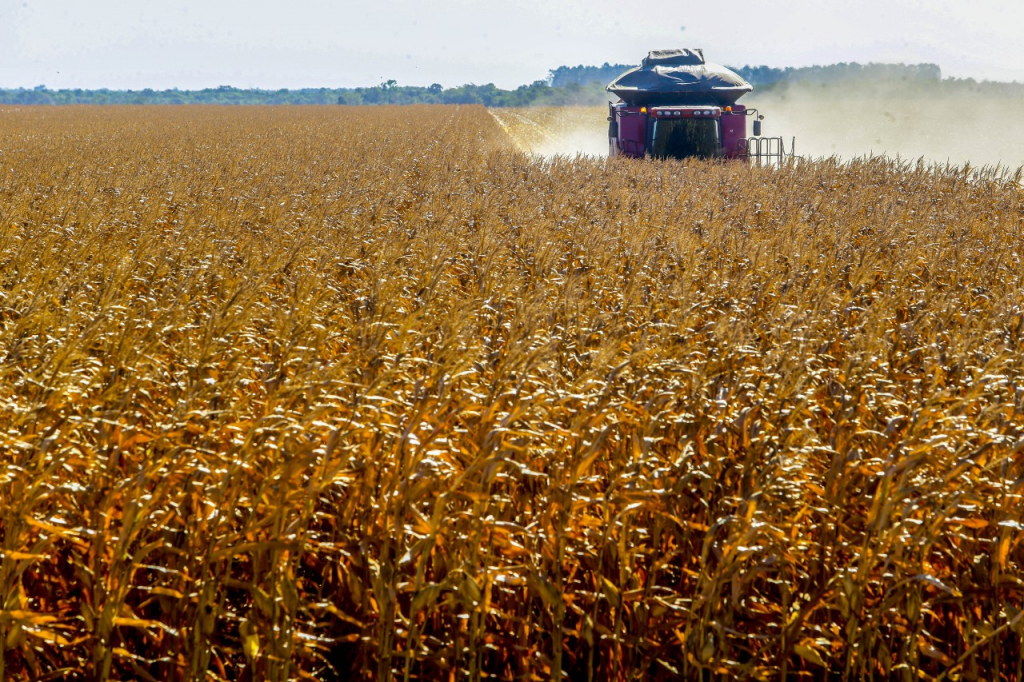 According to the Minister of Communications, Fábio Faria, the expectation is that the auctions for the implementation of the technology will take place in the second half of this year, after the approval of the Federal Court of Auditors
GABRIELA BILÓ/ESTADÃO CONTENT
Agricultural machines that can advance through crops without conductors and still map points to receive chemical products with 5G technology

Agricultural machines that can advance through crops without drivers and also automatically map points to receive chemical products and ensure better productivity. We are not talking about the distant future, but a reality in the agribusiness Brazilian with the arrival of the 5G. The Minister of Communications, Fabio Faria, assesses that the auctions for the implementation of the technology will be held in this second semester, after the approval of the Federal Court of Auditors (TCU). "We now travel with the rapporteur, the 5G rapporteur, Raimundo Carreiro, we visited the American secure networks, the private ones, and I believe that in the coming weeks he will be putting on the agenda for the other TCU ministers to vote and with 30 days to Anatel publishes the auction. The 5G will connect the field, will connect the production chains, agribusiness. We will have telemedicine working at a distance, autonomous vehicles, autonomous tractors, autonomous sprayers. We will have the entire production chain of all industries connected and will have a very large gain in productivity", he said.
The Minister of Agriculture, Teresa Cristina, reinforces the gains to the sector with the expansion of technology in the country. "We only have 23% connectivity in the countryside, in the rural area. When we increase or double this connectivity, we will increase our country's agricultural GDP by 50%, so it's a lot. Agriculture that has been carrying the economy in this difficult time that is going through the whole world and especially our country, agriculture has been doing its homework. Imagine when we have connectivity with all this technology for more rural producers", he said. Rodrigo Bonato, Director of Innovation at John Deere, recently introduced the use of 5G technology in agribusiness to the president Jair Bolsonaro, to Minister Tereza Cristina and to Minister Fábio Faria. "Rural connectivity unlocks several of the technologies that are already present in the field. Every image analysis you currently have, you have to do image processing and data analysis on the machine itself. This generates more than 120 computers to do this data analysis."
"If we have rural connectivity and it's high-speed connectivity, like 5G can provide, all this analysis can be done in the cloud. Both analysis, data processing and feedback on how to apply that chemical efficiently. So it makes the process much faster and friendlier to the producer and also generates a reduction in costs, because it is no longer necessary for us to have all this electronics embedded in the machine itself and we can do this data treatment in the cloud. This also brings efficiency and economy to the rural producer", he pointed out. The telecoms are expected to invest more than R$ 40 billion for the implementation of 5G in Brazil, following a schedule that points to installation in all capitals by July 2022 and the entire country by 2028.
*With information from reporter Marcelo Mattos