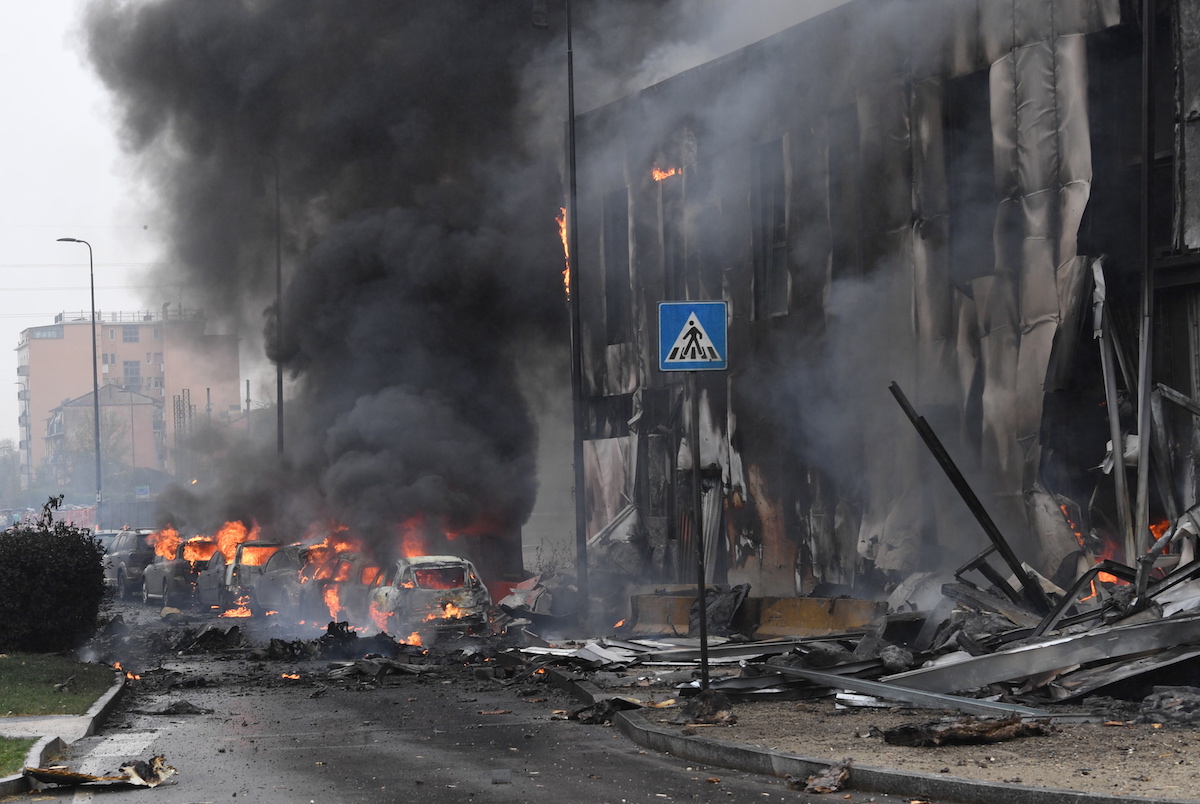 A light aircraft crashed this Sunday in San Donato Milanese, on the outskirts of Milan. The accident left eight people dead.
A private plane crashed this Sunday against a building in San Donato Milanese, on the outskirts of Milan, causing eight dead. According to Italian police, the victims were all aboard the aircraft.
The plane crashed against a two-story building, located near the San Donato metro station, which was being rebuilt. At the time of the collision, it was unoccupied, but several cars parked along the building caught fire.
Six of the casualties, including a child, were French tourists. The other two are the pilot and a crew member.
A private plane has crashed into an empty building outside Milan leaving all 8 people onboard dead pic.twitter.com/0zUS0O0nhP

— Naija (@Naija_PR) October 3, 2021
O The Republic reports that the aircraft had taken off from Linate airport, in Milan, bound for Olbia, in Sardinia. The accident occurred about ten minutes after the plane took off.
Carlo Cardinali, responsible for the Milan fire department, said that "the plane hit the building's façade with a extremely violent impact". The pilot "made a detour, so he will have noticed some anomaly".
What was at the origin of the accident is, for the time being, unknown.

ZAP //