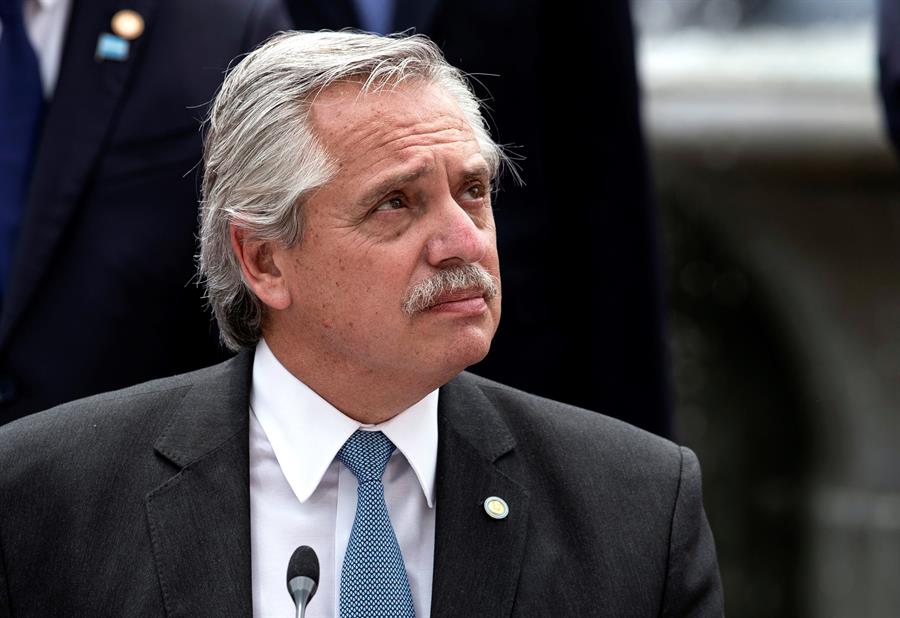 Argentine President says he would be 'feeling sick' if he had not received the immunizer and that he 'has no idea' how he got infected; Russia assured that supply will continue as agreed
EFE / Alberto Valdés / Archive
Alberto Fernandéz received an invitation to get to know Russia from Vladmir Putin, who wants to strengthen his relationship with Argentina

The President of Argentina, Alberto Fernandez, stated that he would be in a worse state of health due to the Covid-19 if you had not received the Russian vaccine Sputnik V: he received the first dose on January 21 and the second on February 11. "I have no idea how I got infected. I am someone who takes care of himself a lot. If it weren't for the vaccine, I would be very ill ", said in an interview with Radio 75 this Saturday, 3. Hours before the interview, the agent had used his official Twitter profile to announce that he was infected with new coronavirus. Following, the Gamaleya Institute responded to the post: "We are sad to hear that. Sputnik V is 91.6% effective against infections and 100% effective against severe cases. If infection is indeed confirmed, vaccination guarantees a quick recovery without serious symptoms. We wish you a speedy recovery! ".
This Monday, the 5th, Alberto Fernandéz talked by phone with the president of the Russia, Vladimir Putin, who called to inquire about his health. Fernández thanked him and said that he is experiencing the disease "smoothly and without symptoms", thanks to the "positive effects of the Sputnik V vaccine". The Argentine also stressed that the results of the vaccination campaign in his country "are excellent and without adverse effects". As for the request for a "regular shipment of vaccines" to Argentina, Putin stressed that the supply "will continue as agreed", according to a Russian presidential statement. Argentina has already purchased 7,266,500 million doses of vaccine against Covid-19, most of them from Russia (4,468,100). In addition, the conversation between the two presidents included an invitation by Putin to Fernández to visit his country, as he wants to "continue to deepen relations" between Argentina and Russia ".
In addition to Argentina, Sputnik V is already being distributed in 16 other foreign countries. At the Brazil, a Anvisa is still analyzing the request for emergency use of the vaccine, but recently the cities of Rio de Janeiro, Niterói and Maricá have already closed contracts for the purchase of doses. Russian President Vladmir Putin received the first dose of an immunizer against Covid-19 on March 23. However, the 68-year-old's vaccination took place without the cameras and the government refused to reveal which immunizer was used. "All three Russian vaccines are absolutely reliable, safe and effective," Kremlin spokesman Dmitry Peskov said at a news conference, referring to Sputnik V, EpiVacCorona and CoviVac. According to Russian media, the government's expectation is that the fact that Putin received the injection will stimulate the vaccination campaign against the new coronavirus, which is having little adherence by the population.