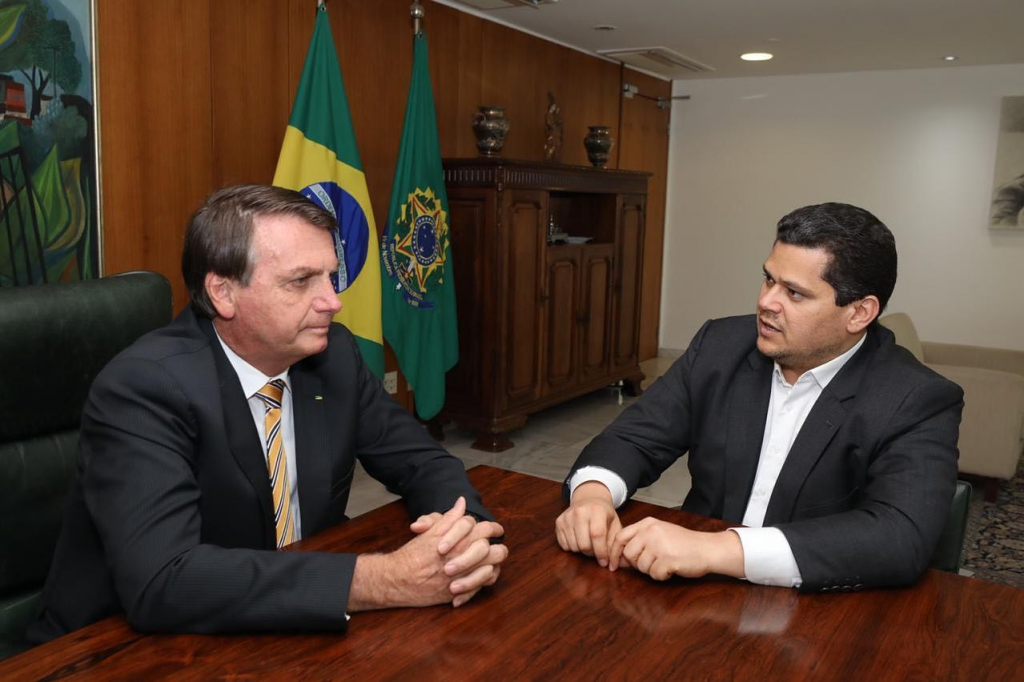 In an interview with Prime Time Zone's program Os Pingos nos Is, the country's president stated that the former president of the Senate is carrying out 'a real torture' against the 'terribly evangelical' name nominated for the STF
Davi Alcolumbre / Facebook / 19.11.2020
Alcolumbre met with Bolsonaro this Thursday afternoon

On the day the appointment of the former attorney general of the Union André Mendonça to the Supreme Court (STF) completes three months without being appreciated, the senator Davi Alcolumbre (DEM-AP) countered the president Jair Bolsonaro, on Wednesday, 13, and stated that he will not accept "being threatened, intimidated, harassed or blackmailed with the endorsement or participation of anyone". This Tuesday, 12, in an exclusive interview with the program Os Pingos nos Is, from Young pan, the country's president said that the former president of the Senate does "a real torture" against Mendonça, the "terribly evangelical" name chosen for the Court.
"I never made the exercise of the mandate subject to any exchange of political favors with anyone. It is important to clarify that the Constitution establishes the appointment of the Minister of the Federal Supreme Court not as a unilateral and imposing act by the Chief Executive, but as a complex act, with the effective and necessary participation of the Federal Senate. I emphasize that this rule exists even for other positions and has been respected and followed exactly as provided for in our Constitution. In a recent decision, the Supreme Court recognized the regularity of our performance in the Committee on Constitution, Justice and Citizenship (CCJ) and reaffirmed the prerogative of the presidents of the permanent committees of the Senate to define the agenda of the sessions, being an internal corporis matter, insusceptible of interference, in view of the principle of separation and harmony of powers. The highest court in the country ratified the autonomy of the Federal Senate to define the agenda", says a press release.
Elsewhere in the text, Alcolumbre adds that he has "suffered all kinds of aggression. They attack my religion, they accuse me of religious intolerance, they attack my family, they accuse me of fanciful personal interests. They want to transform the legitimate autonomy of the president of the CCJ into a political act and a religious war". "I reaffirm that I will not accept being threatened, intimidated, harassed or blackmailed with the endorsement or participation of anyone", concludes the senator.
The manifestation of the former president of the Senate comes to light after government allies have entered the field to try to end the impasse involving the nomination of Mendonça to the STF. According to the Young pan, on Monday 12, the president of the CCJ had lunch with senator Flávio Bolsonaro (Patriota-RJ), in Brasília. At the meeting, according to reports, Alcolumbre expressed his discomfort with Bolsonaro's statements and suggested that the head of the federal executive should recant. The son Zero Um, in turn, proposed a meeting between the DEM parliamentarian and the president of the Republic, so that the two could "smooth the rough edges".