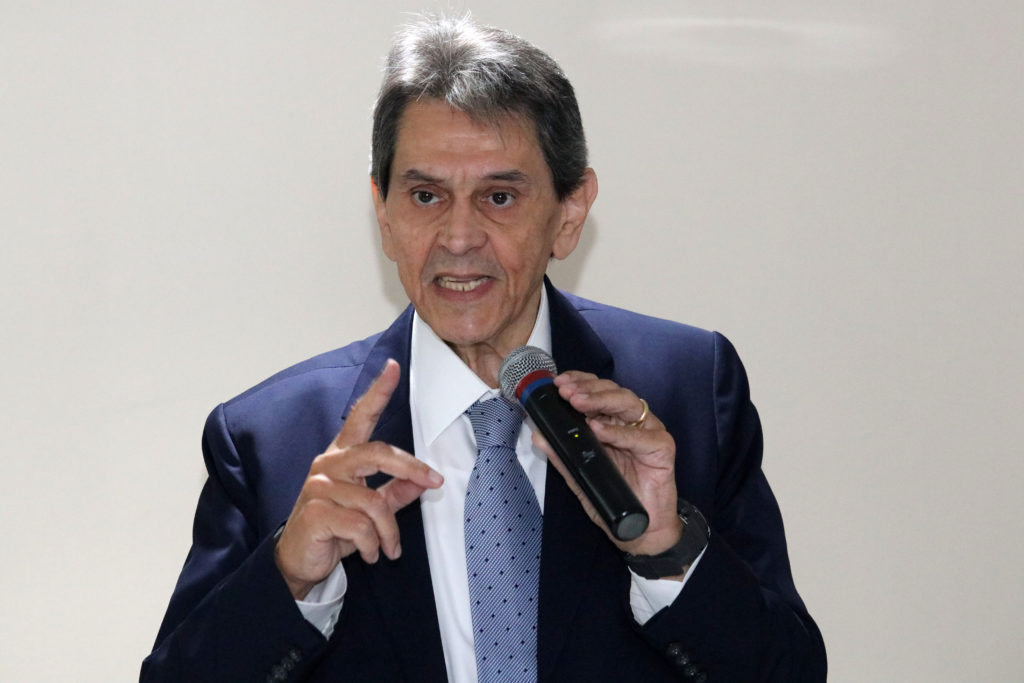 The former parliamentarian and PTB president was hospitalized at the Hospital Samaritano da Barra da Tijuca; According to the decision, her condition evolved in a way that allowed hospital discharge.
the minister Alexandre de Moraes, do Supreme Federal Court (STF) determined the transfer of Robert Jefferson, former federal deputy and president of the PTB, to the Bangu 8 prison, in Rio de Janeiro. The information was given by the party's advisors on the night of Wednesday, 13. The former parliamentarian was in Barra da Tijuca Samaritano Hospital to address health problems and was monitored by the use of electronic ankle bracelets. According to Moraes' decision, Jefferson's picture "evolved in such a way as to allow him to be discharged from the hospital". With this, the STF minister established that, after the discharge is made official, the PTB president must return to the prison where he was in custody. The decision also determined that the Hospital send the "pertinent documentation" to the STF.
On Saturday, 9th, the hospital where Roberto Jefferson had been hospitalized for over a month, stated that it is no longer able to bear the costs of keeping the politician there. In a letter sent to Federal police, the institution cited the "financial and human burden" of the hospitalization and asked that federal police officers can remain in place to escort him. In addition to the treatment costs, they had to make a kind of vigil with several police officers, which would cause inconvenience for patients and staff. Roberto Jefferson was arrested at the behest of Minister Alexandre de Moraes on August 13 for gang formation. He was taken to the Benfica prison, then sent to Bangu, where he suffered a urinary infection, and was then hospitalized. At the time, due to his fragile health, he was transferred to a private hospital as he was no longer able to stay in the prison facilities.