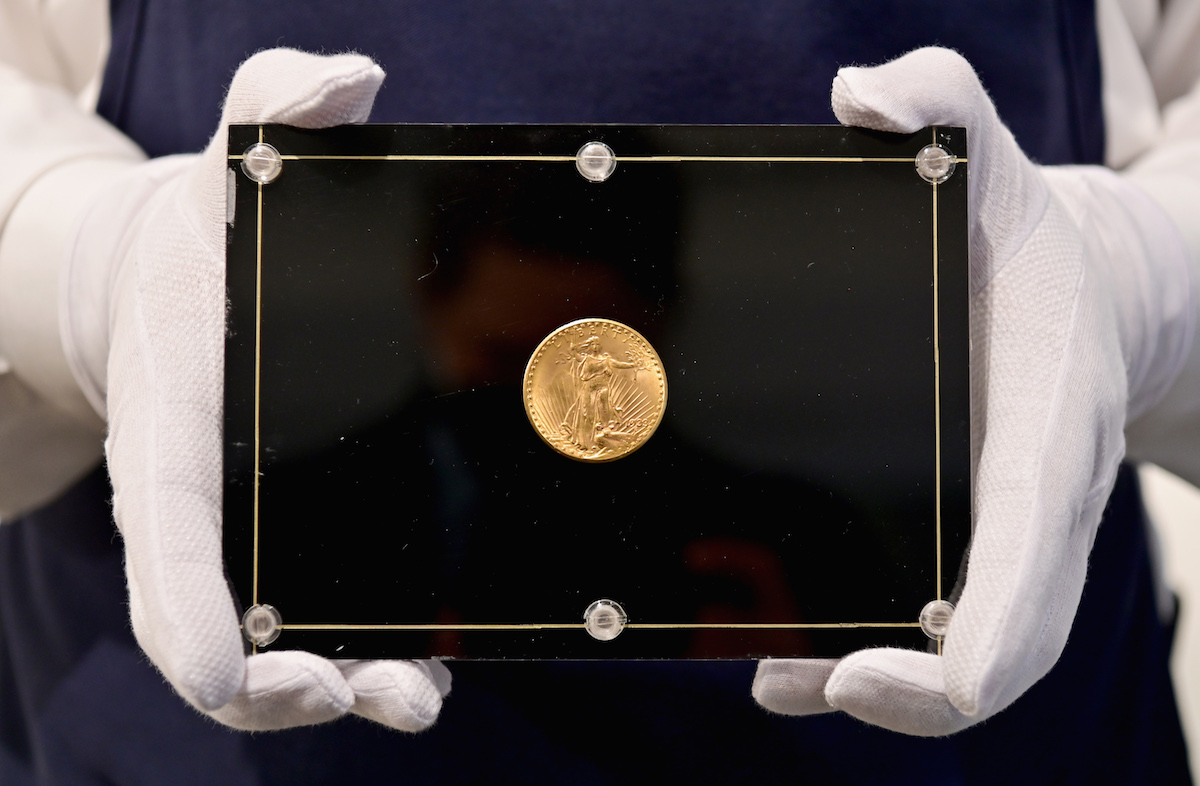 A 1933 American gold coin was auctioned on Tuesday at Sotheby's in New York for $18.87 million, a record value and nearly five million more than the estimated maximum.
The copy, which is part of the latest series of gold coins known as the "Double Eagle", issued by the US Mint, which is dependent on the Treasury, is today the most expensive coin in the world, after surpassing the silver dollar " Flowing Hair" from 1794, sold for 10 million in 2013.
The coin shows a woman who personifies freedom on one side and a flying eagle on the other, drawn by the American sculptor. Augustus Saint-Gaudens.
The coin was never put into circulation, as US President Franklin D. Roosevelt initiated the end of the convertibility of American currency into gold. The United States never minted gold coins again, with the exception of limited collector series.
However, some copies appeared in the collectors market, before being seized by the secret services of the United States. With the exception of a "Double Eagle" that was part of the numismatic collection of king Farouk of Egypt.
The coveted gold coin was purchased in 1995 by a British collector who, after a five-year legal battle, was allowed to legally resell it in 2002 to its current owner, the American designer Stuart Weitzman.
After this sale, the director of the Mint of the United States gave Weitzman a certificate of monetization, which turned the object into official currency of the United States.
The designer created a unique collection with the "Double Eagle" and also an 1856 stamp that many consider the rarest in the world, the One Cent Magenta, belonging to the former British colony of Guyana, which was also part of this Tuesday's auction.
The stamp is part of a series printed suddenly by the British Guiana postal agent after a supply interruption.
Weitzman bought the label in 2014 for $9.4 million, a world record.