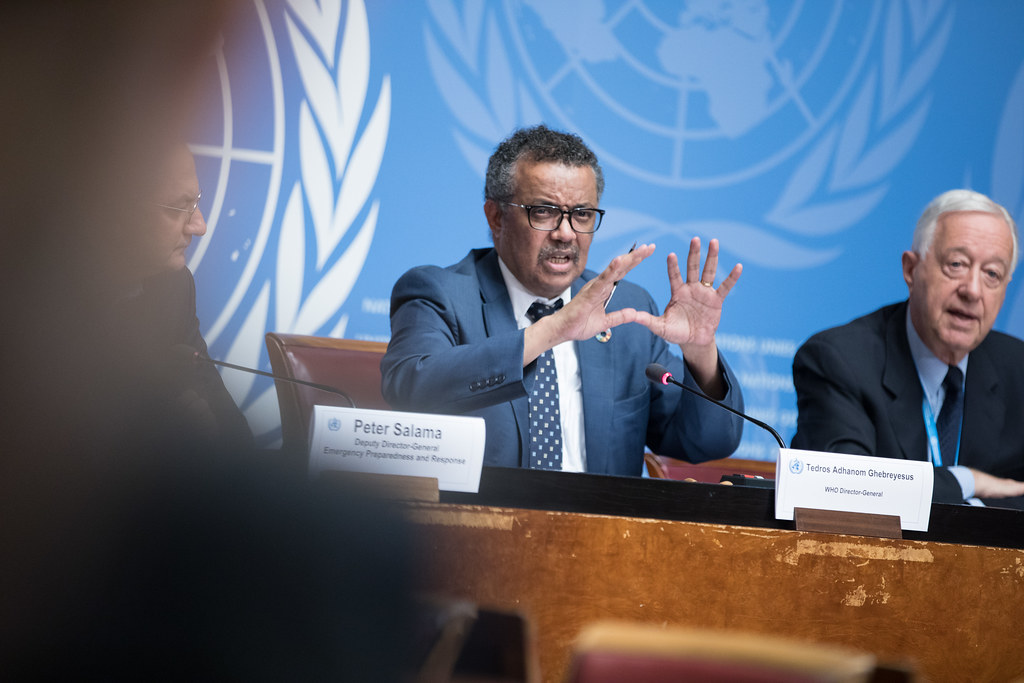 Tedros Adhanom Ghebreyesus, director of the World Health Organization (WHO), considers the covid-19 pandemic to be a test "and the world is failing".
This morning, in a speech before the International Olympic Committee, Tedros Adhanom Ghebreyesus, director of the World Health Organization (WHO), called for compliance with sanitary rules during the Olympic Games and recalled that the pandemic has not yet come to an end.
"The pandemic is a test and the world is failing", replied the person in charge, faced with the question: "when will the pandemic end?".
At the meeting, the official risked a prediction: by the end of the Olympic Games, he said, they will die more than 100 thousand people following the disease.
"Over 4 million people have died and more will continue to die. This year's death toll is more than double last year's total. In the time it takes me to make these observations, more than 100 people have lost their lives to covid-19. And when the Olympic flame is extinguished, on August 8, more than 100,000 people will have died", he warned, quoted by the Público newspaper.
The director-general of WHO also stressed that ending the pandemic "is in our hands" and that "we have all the tools what we need." "
"We can prevent this disease, we can test it and we can treat it. It's more than we have for many diseases that have been around for many more years. We can choose to end the pandemic," he said.
As for the global vaccination process, Tedros Ghebreyesus admitted that it is a "terrible injustice" that 75% of the vaccines administered so far have been in just 10 countries.
"In the poorest countries, only 1% of the population received at least one dose, compared to more than half of people in developed countries. Some of the richest countries are talking about a third dose of reinforcement, while health professionals, the elderly and other vulnerable groups ​​in the rest of the world remain unprotected", he said.
In Japan, about 34% of the population has already received at least one dose of a covid-19 vaccine, but many are concerned that the Olympic Games could become a super-spreading event for the virus.
On Tuesday, just three days before the opening ceremony of the Tokyo Olympic Games, one of those responsible did not rule out the possibility of a last-minute cancellation.

Liliana Malainho, ZAP //