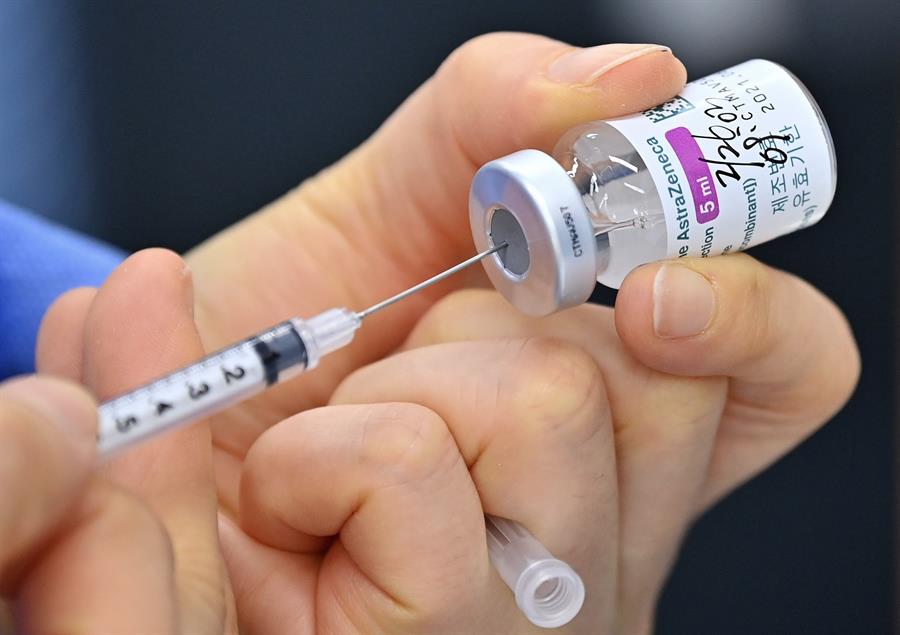 A clinical study will be carried out with volunteers from the initial study who have already received the two applications of the immunizing agent; reinforcement aims to increase protection against new variants
EFE / EPA / JUNG YEON-JE / Archive
Participants who are highly exposed to coronavirus infection, such as healthcare professionals, will also be included.

A National Health Surveillance Agency (Anvisa) authorized this Monday, 19, the carrying out of clinical studies to assess the need, safety, efficacy and immunogenicity of a third dose of the vaccine against the Covid-19 gives AstraZeneca/Oxford University. The tests will be carried out with volunteers from the initial study who have already completed the two-dose vaccine schedule, with an interval of four weeks between applications. The third dose will be given between 11 and 13 months after the second dose. The aim of the boost is to increase the protection of vaccines against new variants of the coronavirus, which have worried authorities and experts because they are more transmissible.
The study approved by Anvisa is a phase 3, controlled, randomized, single-blind study, that is, in which only the volunteer will not know if he took a dose of the vaccine or placebo. The study, sponsored by AstraZeneca, will be carried out only in Brazil, in the states of Bahia (1,500 volunteers), Rio de Janeiro (1,500 volunteers), Rio Grande do Sul (3,000 volunteers), Rio Grande do Norte (1,500 volunteers) and São Paulo (2,500 volunteers). Volunteers aged between 18 and 55 years, who are highly exposed to infection with the coronavirus, as health professionals. Pregnant women or people with comorbidities will not be included. After the end of the research, all participants in the placebo group will be invited to be immunized.