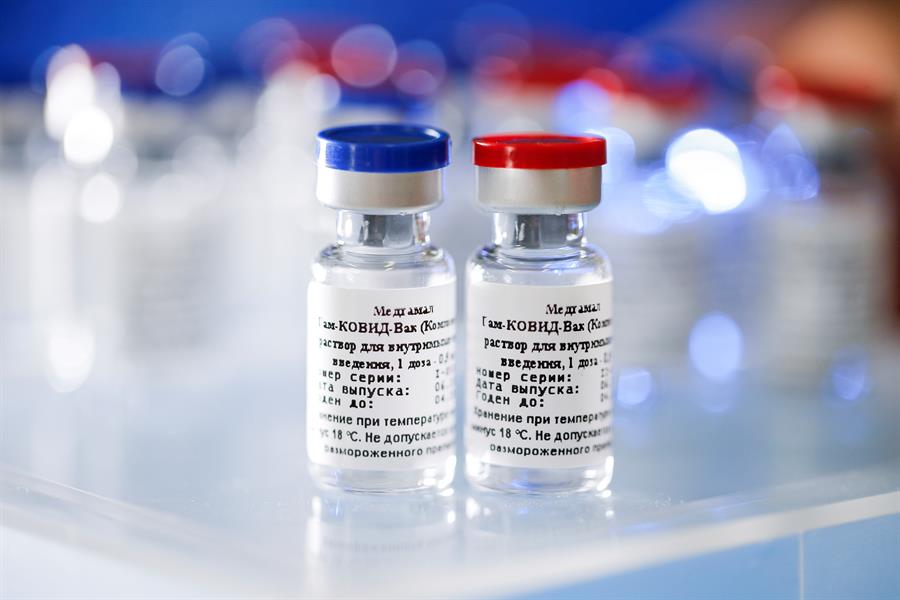 Both immunizers have already gone through the agency's scrutiny before and were rejected due to documentation problems
EFE / EPA / RDIF
The Ministry of Health has already acquired 20 million doses from Covaxin and another 10 million from Sputnik V

Brazil may have two more options for vaccine against a Covid-19 as of this Friday, 4. This is because the collegiate board of the Anvisa meets to decide on requests for exceptional authorization from the Covaxin, from the Indian laboratory Bharat Biotec, and from Sputnik V, from the Gamaleya Institute of Russia. Both immunizers have already gone through the agency's scrutiny and were rejected due to problems in the documentation. Anvisa has been pressured by both the federal and state governments to produce less restrictive reports.
The issue, as explained by the governor of Piauí and coordinator of the topic of vaccines at the National Forum of Governors, Wellington Dias, the longer Brazil takes to immunize the population, the further we will be behind in relation to other countries in the world. "With this goal of over 100 million doses, we want to place Brazil in September. It cannot be December, as Minister Queiroga announced. Because, if not, Brazil will be isolated from the world as a high-risk country." The expectation is that the import of the two vaccines is authorized by at least three of the five directors of Anvisa with voting rights.
O Ministry of Health it has already acquired 20 million doses from Covaxin and another 10 million from Sputnik V. In addition, governors of the Northeast Consortium have purchased another 37 million doses of the Russian vaccine. Thus, if Anvisa actually authorizes the import, about 100 million new doses of vaccines against Covid-19 must be delivered to the National Immunization Plan over the next few months. The import of Sputnik V should be released even with some pending issues, in relation to the demands made by Anvisa during the first analysis of the order made by the Russians. Therefore, it is possible that Anvisa presents conditions to authorize the incorporation of the immunizing agent to the PNI.
*With information from the reporter Antônio Maldonado