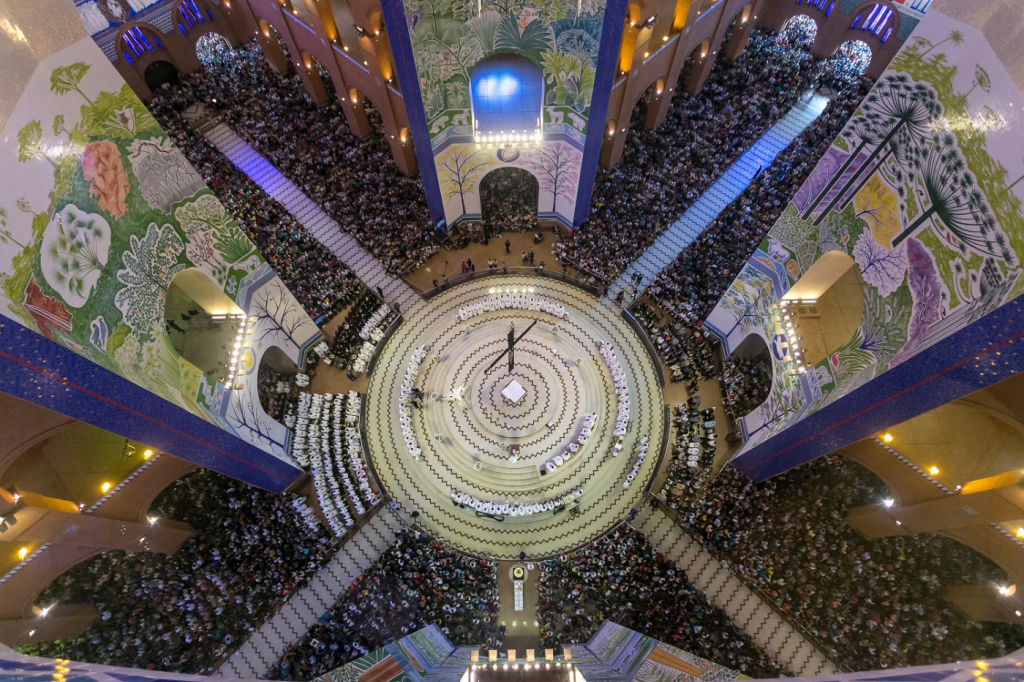 The city receives thousands of pilgrims this Tuesday, due to the holiday of the patron saint of Brazil
MARIVALDO OLIVEIRA/CODE19/ESTADÃO CONTENT
With a special program for the day, 6 masses with reduced capacity will be held inside the National Sanctuary

This October 12th, Day of Our Lady of Aparecida, considered the patron saint of Brazil, the pilgrimage to the city of the state of São Paulo that keeps the National Sanctuary intensifies. In an interview with Jornal da Manhã, the Municipal Secretary of Administration of Northern Appearance, Carlos Ivo dos Reis Sales, commented on the expectations and realization of events and masses in the city today. This is the first holiday of the saint in which the city receives pilgrims again, after the beginning of the Covid-19 pandemic. "It is with great satisfaction that the municipality resumes this routine of receiving tourists. Last year was a very different scenario, with the pandemic, and today the entire structure of the public administration is focused on receiving these faithful, both in the issue of public security along with other forces, both in the issue of health, and, together with the National Shrine, to welcome these devotees who return to our city," said Sales.
With a schedule of masses with reduced capacity for the faithful at the Sanctuary, scheduled for 2,500 per celebration, the secretary also commented on the security measures being implemented in the city, to prevent new infections and outbreaks of Covid-19. "The National Sanctuary also adopts sanitary restrictions, which we need to comply with. But there are several masses. The faithful will have the opportunity to watch, with a little patience, a little faith, they will be able to participate in this great day inside the National Shrine", he said. Six masses are planned at the Sanctuary and another seven in an outdoor space throughout the day.
On the need for health assistance within time, the secretary said that there are several forms of care. "The sector inside the Sanctuary is for primary care and the Santa Casa in the municipality is very close, two minutes to get there. There is also the city of Guaratinguetá, which is three minutes away. In terms of health and care, we are well prepared with this large number of faithful that we are going to receive. The Military Police, which has its helicopters, has several ways of being able to attend, in case something serious happens", said Sales.
He also highlighted the importance of today for the economic recovery of the city. "Aparecida lives over 90% of the trade. So it's a retake. It's not what traders were generally used to in previous years, before the pandemic, but it's a comeback. So, returning to their activities, they are managing to re-establish this economic issue. In open areas of commerce, health personnel are working in a coherent way, complying with protocols. Everyone knowing their importance, their conscience and complying with the protocols, everything here will be done normally. Traders are very anxious for us to be able to resume, which will certainly be gradual. Little by little, they are able to maintain, support their families in a dignified way again", he concluded.