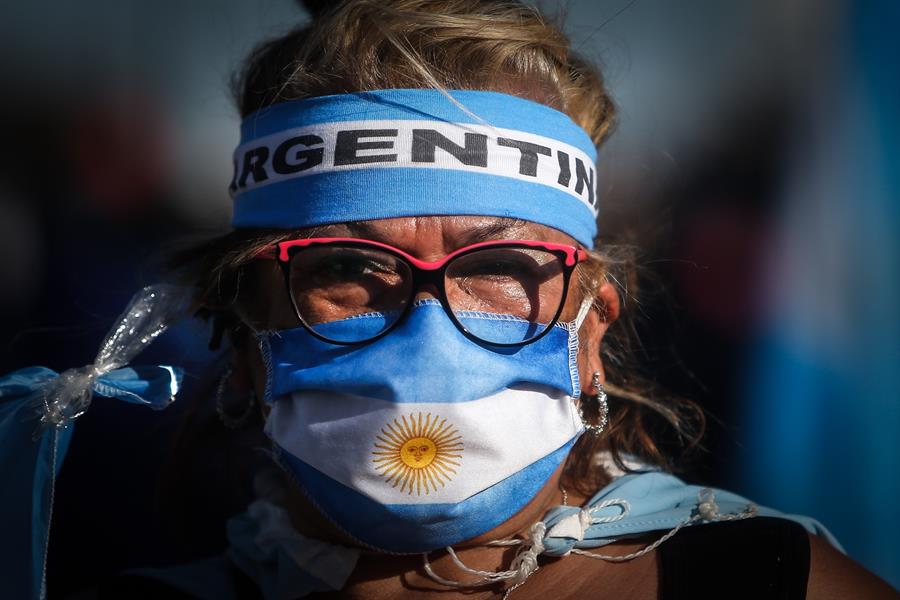 Country has faced an increase in the number of Covid-19 cases in recent weeks; this Tuesday the record for daily infections was broken: 27,001
EFE / Juan Ignacio Roncoroni
Government decrees to close the Buenos Aires area again due to high Covid-19 cases

The government of Argentina increased curfew in the metropolitan region of Buenos Aires (Amba), prohibiting travel between 8 pm and 6 am due to the increase in cases of Covid-19. In addition, among other measures, from next Monday until April 30, classes will be virtual again at the three levels of education. "The advancement of pandemic it demands more and more of us, "declared President Alberto Fernández in a recorded video message. Amba is the most critical area in terms of infection by coronavirus, and Fernández asked the authorities in each location to apply and monitor the measure. "The vaccination process will not stop, and the health system will not be saturated", promised the head of state, who added that on Sunday, 18, more vaccines will arrive in Argentina, at a time when the available doses are exhausted .
All commercial activities at Amba must take place between 9 am and 7 pm, when stores must be close to the public. After that, restaurants and bars can only serve by delivery. Recreational, social, cultural, sporting and religious activities held indoors will be suspended. In addition, the president pointed out that the provinces and the city of Buenos Aires have the power to buy vaccines on their own. The measures will replace those that were implemented last Friday, 9, and which determined the ban on circulation from midnight until 6 am, as well as the closing of establishments at 11 pm. "What we tried last week was little, in light of many things that we saw happening during the weekend at Amba", justified Fernández, who was the target of protests with 'pothos' after the announcement.
The Argentine government defined the additional restrictions after yesterday the national daily record of new cases of coronavirus was broken, with 27,001. The upward contagion curve has already left four other historical records of infections in the past week. This Tuesday, there were 25,157 more cases, and the total since the beginning of the pandemic rose to 89,761, according to the Ministry of Health. The number of deaths by Covid-19 reached 58,542, after another 368 were confirmed today.
* With information from EFE