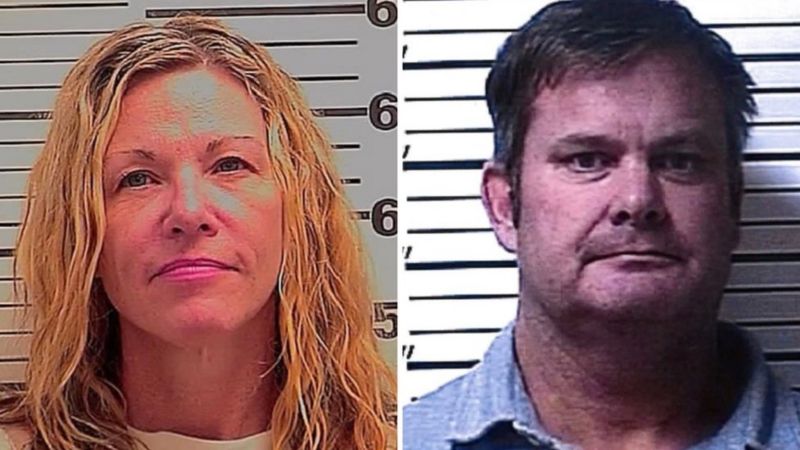 "The apocalypse has arrived", the disappearance and death of people are the elements of a long and strange criminal investigation that has as protagonists the couple Lori Vallow and Chad Daybell.
the american couple Lori Vallow e Chad Daybell faces charges for the murder of Lori's children from previous marriages. Joshua "JJ" Vallow was seven and Tylee Ryan was 17. According to the BBC, the bodies of Lori's children were found last year at Chad's home.
Tylle was Lori's daughter by her third husband, and in her fourth marriage, she adopted Joshua.
The media highlighted the case because of strong beliefs about the apocalypse. Chad is the author of several apocalyptic novels, loosely based on "Mormon" religious teachings, members of The Church of Jesus Christ of Latter-day Saints.
the author too was accused of murdering his ex-wife, Tammy Daybell, who died suddenly just weeks before Daybell married Lori Vallow. The couple is believed to have met in a cult preparing for the supposed end of the world.
Both were arrested last year and indicted for concealing evidence. Last week the first formal murder charges against the couple were announced.
In addition to being charged with murder, Chad and Lori also face charges of conspiracy, theft and insurance fraud.
"We have reason to believe that the couple deliberately and knowingly conspired to commit the murder of three innocent people," says Lindsey Blake, a Fremont County Attorney.
What are the charges?
Nearly a year after Joshua and Tylee's bodies were discovered on property owned by Chad Daybell in Idaho, the court announced the new charges against the couple.
Tylee's body was dismembered and burned, and Joshua's was wrapped in plastic and duct tape, according to the investigation.
State lawyers say the two minors were last seen on different dates during September 2019. The grandparents of the youths reported their disappearance in November, when police discovered they had not been seen for weeks. .
Authorities have previously stated that Lori Vallow falsely answered investigators' questions, and she openly lied about her children's whereabouts, before allegedly fleeing the state.
Lori Vallow or Daybell, was arrested in Hawaii in February 2020, for negligence with children and contempt, since he had until January to hand over his children to the authorities. Chad, on the other hand, was arrested in Idaho, after the bodies of minors were found in one of his properties.
In announcing the charges, investigators said the police spent "thousands of hours looking for the truth about the innocent victims" and blamed the pandemic for delaying the charges.
If Vallow and Daybell are convicted, they could face life imprisonment, or even the death penalty. State lawyers have 60 days to decide whether to sentence the couple to the death penalty.