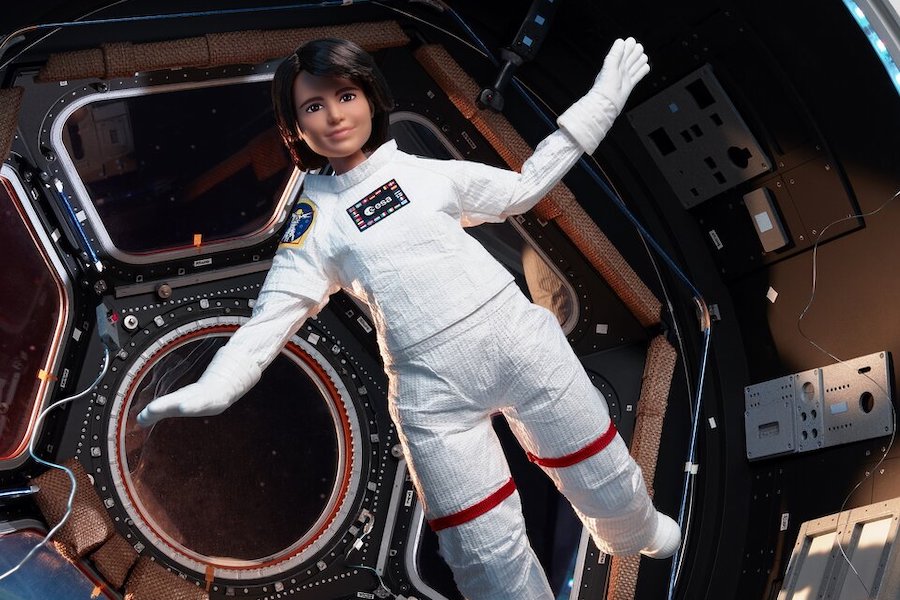 Italian astronaut Samantha Cristoforetti's Barbie made a zero-gravity flight to inspire younger girls to consider a career in the fields of science, technology, engineering and mathematics.
To mark the "World Space Week", which took place between the 4th and 10th of October and which this year celebrates women in Space, toy manufacturer Mattel has partnered with the European Space Agency (ESA) to create a Barbie of Samantha Cristoforetti, tells the agency Reuters.
As part of the project, the Italian astronaut doll, who is currently preparing for her next mission on the International Space Station (ISS) in April of next year, showed what this astronaut's preparation looks like before departing for the Space.
For this, Barbie floated in a zero gravity flight at a European Space Agency base located in Germany.
"I really hope that by showing that we can create some excitement, especially in younger girls, maybe these images will light a spark in some girl's heart. That would be incredible", declared Cristoforetti, 44 years old.
According to the same agency, Barbie is sharing educational resources about the Space on her official website and the profits from this new doll, which is now on sale, will be donated to the organization Women In Aerospace for be used in a bag for doctoral studies.

ZAP //