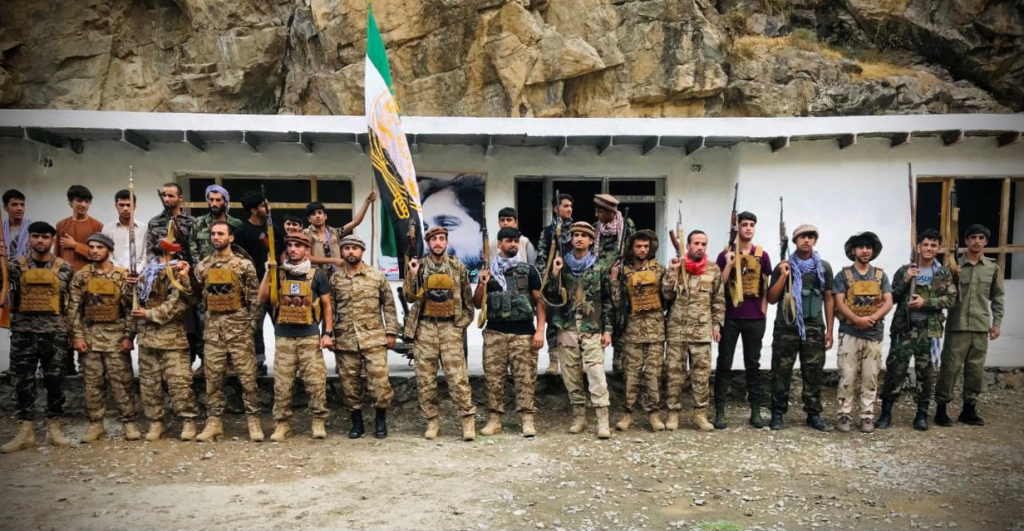 According to a spokesman for the militias guarding the Panjshir region, seven other insurgents were injured as they tried to invade the mountainous region.
Aamaj News Agency via REUTERS
Militias with former Afghan fighters defend Panjshir province

A spokesman for the National Resistance Forces of the Afghanistan, militia defending the province of Panjshir, the only one that was not taken by the Taliban in the Central Asian country, he said on Tuesday, 31, that at least seven members of the insurgent group were killed in a clash in the region. According to international news agencies, the confrontation would have occurred in the western part of the province and the attack may have been a way for the Taliban to test the defenses of the militia, which is located in a mountainous valley with difficult access to the north of the capital. Another seven insurgents were reportedly injured and two militia members were also injured, according to a statement from the resistance forces.
"They withdrew with serious casualties," says an excerpt from the note written by Bismillah Mohammadi, a member of the resistance movement and a former minister of President Ashraf Ghani, who is in exile. Panjshir is defended by hundreds of soldiers from the country's former government forces, who have taken refuge in hard-to-reach areas, while the president fled to the UAE. The province is also the base of the so-called "Northern Alliance", a guerrilla formation that was led by Ahmad Shah Massoud and that has resisted and protected the region for decades. The son of the organization's deceased leader, Ahmad Massoud, introduced himself as the person responsible for the movement to fight the Taliban. So far, the insurgent group that dominates Afghanistan has not taken a stand on the battle.