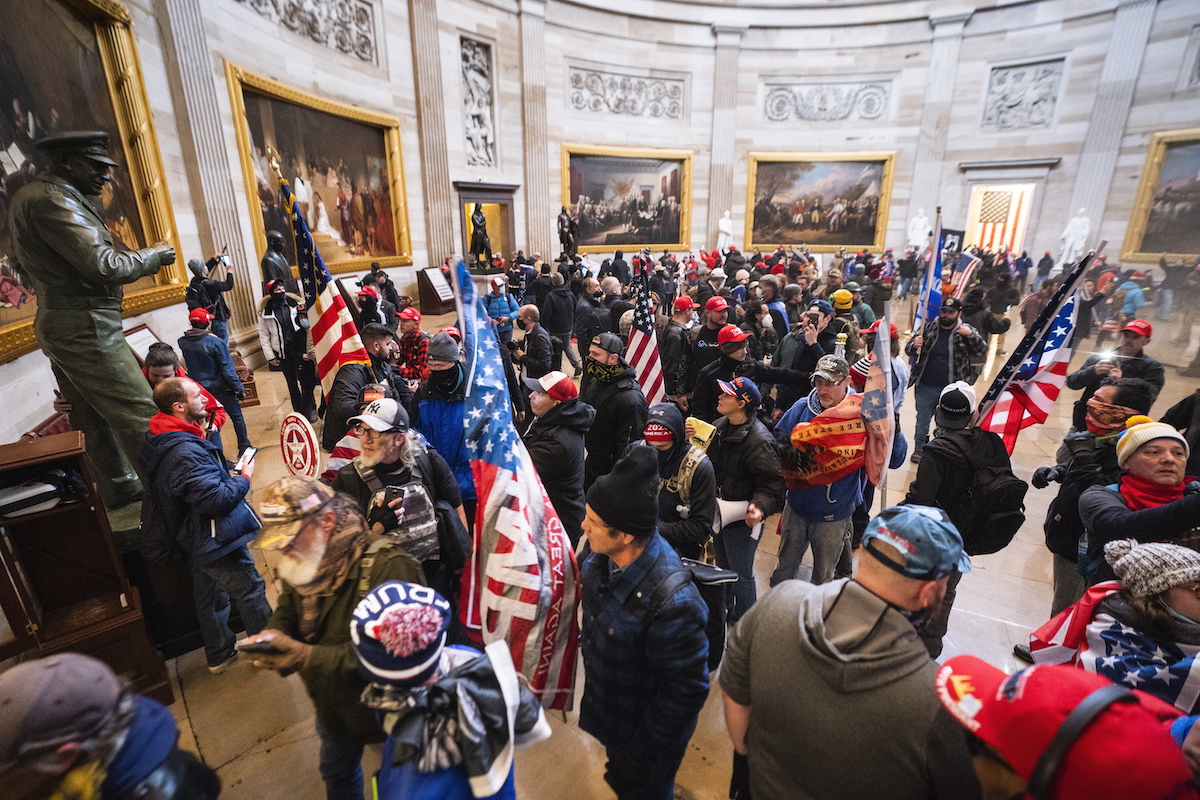 After the death of two agents a few days after the attack, the Metropolitan Police confirmed that in July two more policemen defending the Capitol had committed suicide.
Two more police officers who responded to the Jan. 6 insurrection died by suicide, according to the Metropolitan Police Department. The total number of police officers who have been on Capitol Hill and committed suicide go up to four.
A Metropolitan Police spokeswoman revealed yesterday to CNN that the agent Gunther Hashida, who had been in the police force for 18 years, was found dead at home on 29 July. "We are in mourning as a Department and our thoughts and prayers are with Agent Hashida's family and friends," said Kristen Metzger.
The President of the House of Representatives offered her condolences to the family. "Agent Hashida was a hero who risked his life to save the Capitol, the congressional community and our Democracy. All Americans owe him for his valor and patriotism on 6 January and during his selfless service," he said.
A few hours later, the Metropolitan Police force confirmed yet another death, in this case of the agent Kyle DeFreytag, who committed suicide in early July and has been on the force for five years, according to The Guardian.
DeFreytag was just 26 years old and was sent to protect the Capitol after police regained control of the building and was also involved in enforcing curfews.
Gunther Hashida and Kyle DeFreytag are like that third and fourth suicide cases in agents defending the Capitol from a mob of Donald Trump supporters who tried to reverse Congress's confirmation of Joe Biden's presidential victory
the agents Howie Liebengood, who had been in the Capitol police force for 17 years, and Jeffrey Smith, a veteran who had been a member of the Metropolitan Police for 12 years, were the first two known cases, both having died a few days after the attack.
More of 550 people were accused by the Justice Department of being linked to the insurgency, which is being investigated by a committee in the House of Representatives.
During a panel hearing last month, the Capitol force agent Harry Dunn advised the police to seek help if they were suffering from mental health problems.
"I want to take this time to talk to my fellow agents about the emotions they continue to experience after the January 6th events. There is nothing wrong with seeking professional help. What we all experienced was traumatic, and if you are suffering, take advantage of the services that are available to us," appealed Dunn.
NOTE
If you have suicidal thoughts, contact these helplines:
SOS Voice Friend


from 4 pm to midnight




213 544 545 – 912 802 669 – 963 524 660

Free Hotline
from 9 pm to midnight


800 209 899

Friendship Phone


from 4 pm to 11 pm




228 323 535

Friendly Voices of Hope from Portugal


From 4 pm to 10 pm




222 030 707

Voice of Support


from 9 pm to midnight




225 506 070
All these lines guarantee anonymity for both callers and callers.

AP, ZAP //