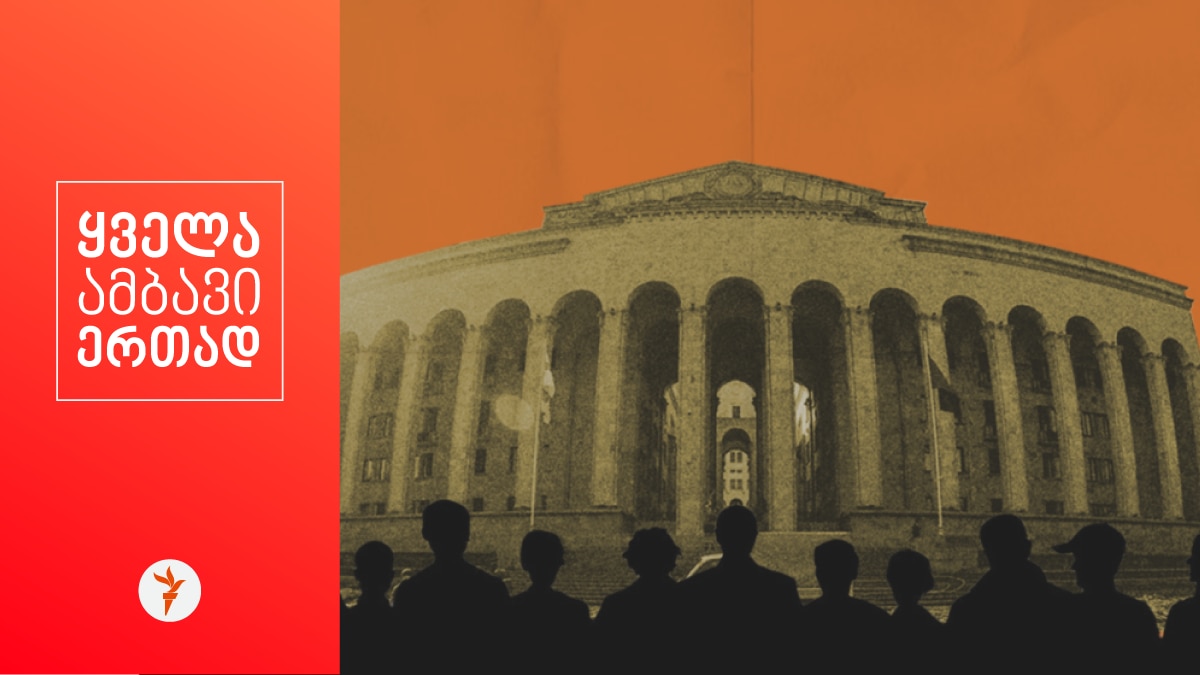 Attempt to overthrow the government and a new boycott of the opposition in parliament
Amid the violent events of July 5, the parliamentary opposition began debating a vote of no confidence in Irakli Gharibashvili's government.
The consultation process between the factions has started. However, given the arithmetic of parliamentary seats and the opposition to the Georgian Dream, a vote of no confidence in the government looks like an unfulfilled mission at this stage. After the July 12 demarche, the impression was left that the three opposition factions had returned to boycott mode. It turns out that this is not the case at all and the signatories are not going to refuse the "Charles Michel Agreement".
What is the prospect of a vote of no confidence in the government? According to MP Paata Manjgaladze, a representative of the Charles Michel Reform Group, "several parties and groups have asked for time to make a final decision" and "these days" it will be known whether the necessary number of votes is collected to initiate the issue.
"At least one good thing will come out in the end – lustration will take place, who wants changes in the country and who wants to maintain the existing reality" – says Manjgaladze.
According to Radio Liberty, the declaration of no-confidence in the government is not supported in principle by Fridon Injia "European Socialists"; Former Prime Minister Giorgi Gakharia's party "For Georgia" and Iago Khvichia's "Girchi" are skeptical. They see the key to changing the government only in the next elections.
What political processes can we see in the Parliament in the coming days? Read more in Lela Kunchulia's article.
State Department: We call on the authorities to publicly condemn this violence
State Department spokeswoman Ned Price responded to the fact of Lexo Lashkarava's death at a briefing. He began by commenting with condolences, after which he said that the State Department was following the developments in Georgia:
"I urge you to calm down and end the violence that has already claimed one life tragically. Security and Democracy of Georgian Journalists in Georgia demands that all individuals who attacked peaceful demonstrators and journalists on July 5 and 6, as well as those who incited violence, be identified as detainees and held accountable for the law.
We remind the leaders of Georgia and the law enforcement agencies of their responsibility to protect the constitutional rights of all. We also remind them of their responsibility to protect journalists and media freedom. We call on everyone in Georgia, including the government, to publicly condemn such violence. Its place is not in democracy " Said Ned Price.
As for the resignation of Prime Minister Irakli Gharibashvili, the State Department spokesman said that the future of Irakli Gharibashvili is to be decided by the Georgian people.
"We have several mechanisms for those responsible for human rights abuses and violence around the world. Sanctions are definitely one of these mechanisms. As you know we do not talk about sanctions in advance until we introduce them, but we are watching the situation very closely. We want to see those responsible for the crime brought to justice. "
Read more.
Accused of violence against Lashkarava: I was offered to flee to any country, but I refused
Davit Kutaladze, accused of assaulting the dead cameraman of TV Pirveli, Lekso Lashkarava, was sentenced to prison. Kutaladze does not admit the accusation and says that he is not a rapist, but a "Georgian man" and "never dared to touch a woman." Kutaladze is accused of attacking the First TV crew outside the "Shame" office – he spoke in court during the "Tbilisi Pride" "Dignity March", which took place on July 5, when Kutaladze and his accomplices took to the streets against the Tbilisi Pride and did not attack the media at all.
"I am a boy raised in a traditional family from Kutaisi. I have been repeatedly accused of being a rapist and attacked journalists as a group ჯგუფ
I arrived in Tbilisi 12 days earlier with my companions. They wanted boys like us to be called abusers and they came out as free-thinking people.
They let in journalists. No one can say that I am a rapist, I have crossed the European border 5 times, show me in Georgia for 29 years, even if petty hooliganism has arrived, they want to make me a rapist because they touched our precious, I care for my future, I will go to my house, for example I have to be for the next generation. "I should not be ashamed to look my colleague in the eye and rely on the elderly," said Davit Kutaladze at the court hearing. He shares the MIA version that Lekso Lashkarava died of a drug overdose.
Davit Kutaladze was sentenced to pre-trial detention at yesterday's session.
Read more.
The rate of coronavirus spread is increasing
The number of new cases of coronavirus in Georgia is increasing. The number of cases detected yesterday exceeded 1800. Tbilisi is in the first place. The death toll rose by 11.
According to the Deputy Minister of Health of Georgia Tamar Gabunia, there is a tendency to intensify the spread of Kovid-19 in Georgia during the last two weeks. In this regard, he especially highlighted the high rate of spread of the virus in children. According to Tamar Gabunia, during the last two or three days it became necessary to mobilize additional pediatric beds:
"Up to 200 pediatric beds mobilized in Tbilisi, which were practically unloaded during the second and third waves of the epidemic, are already overcrowded, and we had to mobilize additional beds for pediatric patients, which means that the risks of infection increase, and thus the main solution again and again. "There is still a vaccination program." – said Tamar Gabunia.
Read more.
See also:
Putin and Lukashenko held another meeting in St. Petersburg
Russian President Vladimir Putin hosted Belarus's autocratic leader, Alexander Lukashenko, in St. Petersburg on Tuesday, and has become increasingly dependent on Russia over tough economic sanctions imposed by the collective West.
During his fourth personal meeting in 2021, Lukashenko thanked Putin for "very serious financial assistance from Russia" and noted that Belarus was "honestly trying to meet its credit commitments." Putin, for his part, called Belarus a "reliable and stable partner."
The Belarusian economy, which is facing major difficulties in fighting the coronavirus pandemic, came under another round of sanctions from the European Union last month.
Read more.
"Freedom has its price and now we pay that price" – Interview with Irakli Absandze
public
Irakli Absandze, a journalist of the Georgian Public Broadcaster (GPB), was detained by the Ministry of Internal Affairs yesterday, July 12, at a protest rally in front of the Georgian Dream office, and was released a couple of hours later. It turned out that the journalist was beaten during the arrest. Irakli Absandze recalls the details of his detention with Radio Liberty.
Radio Liberty: First of all, Irakli, how is your health now?
Irakli Absandze: I need an implant, I have a broken left arm. When the doctor saw the footage, he even captured the moment when my hand was broken. Finally, when I was thrown on the asphalt and two men jumped, then I was hit. I have to have surgery tomorrow. I will not be able to use it for 6 weeks and I will need another 6 months of rehabilitation.
RT: Can you recall in detail your arrest?
Violet.: Cora and I were at the rally [ძაღლი – რ.თ]. I was trying to move to the side of the cordon where many of my colleagues were. I do not know why they were annoyed. I heard, arrest and suddenly [პოლიციელები] Became aggressive. They put me in the car with my hands folded. I already had a broken arm. I told the policeman I was in pain, but the policeman who was sitting next to me was laughing, making fun of me, holding my handcuffs more and hurting me more deliberately, I can really say that. He did not say anything because the camera was on.
According to the journalist, was this a deliberate retaliation by the government? Read more here.
.