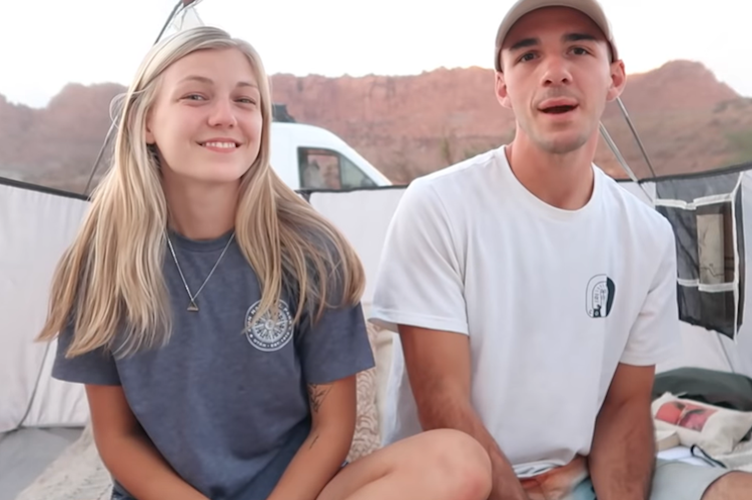 An autopsy on Gabby Petito's body reveals that the young woman was strangled. Her boyfriend Brian Laundrie, who accompanied her on the trip, is still missing.
In addition to revealing the reason for the death of the American, the authorities also stated that the body of the 22-year-old girl was found in the Bridger-Teton National Forest, in Wyoming, three to four weeks after the murder.
Second news to CNN, the autopsy included a computed tomography (CAT), pathological and toxicological tests. Although several tests have been carried out, Wyoming authorities have not released more details about Petito's murder.
In statements to journalists, US authorities presented the results of the autopsy, mentioning that the murder of Gabby Petito was "one of the many deaths in the country of people involved in domestic violence".
For now there is still no information about the alleged suspect., but everything seems to point to the fact that the girl's boyfriend, who is still missing, committed the crime.
To remember that the couple was on a caravan trip, from June to October, through several states of the western United States.
In early September, Brian Laundrie unexpectedly returned to his parents' house without his girlfriend, refusing to give explanations about the whereabouts of the companion.
Two days later, the 23-year-old decides to go for a walk on the Carlton Reservation in Florida and has never returned.
US justice writes to CNN, has not yet formally charged Brian Laundrie with murder, but this was accused of unauthorized use of bank accounts of girlfriend days after his death.
The Gabby Petito murder case gained notoriety because the couple was active on social media and had millions of followers. The couple's friends say they had a "toxic" relationship and that they argued frequently.

ZAP //