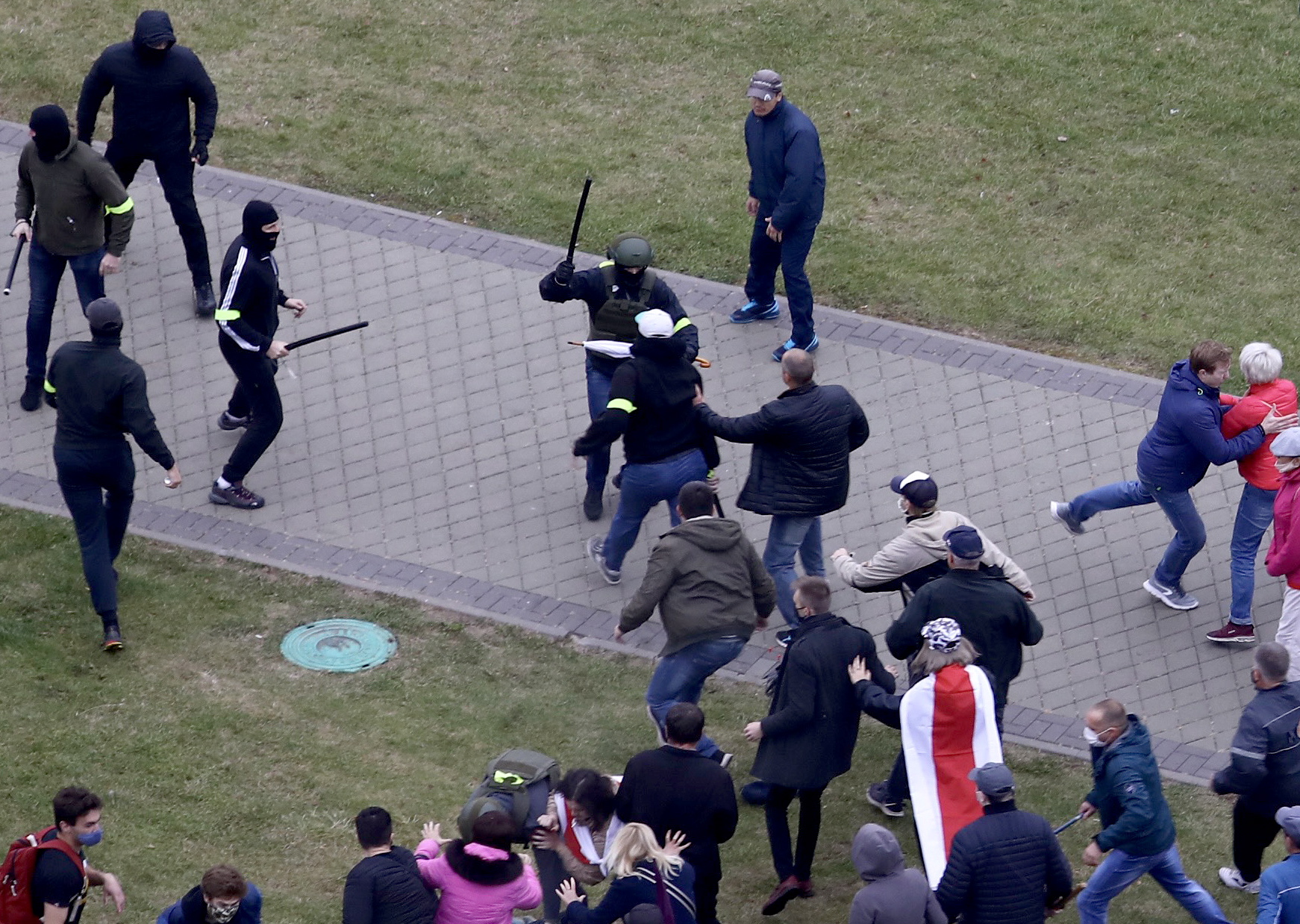 Several human rights defenders in Belarus were arrested on Wednesday and targets of house searches, as well as various organizations, denounced this Thursday the International Federation of Human Rights (FIDH), which integrates the Portuguese Civitas.
In a joint statement, the FIDH and the Belarusian Viasna Human Rights Center denounced that those repressive actions took place on July 14, the day after the approval by the United Nations of a resolution condemning the situation of the human rights no country.
Belarusian police detained 12 people, including the vice president of FIDH and head of Viasna, Valiantsin Stefanovic. The president of Viasna and Sakharov Prize, Ales Bialiatski, for his part, is unreachable.
were still made searches for Viasna facilities, the Belarus Helsinki Committee, the Belarusian Association of Journalists and the homes of employees of these organizations. In the warrant to search Valiantsin's home, he is accused of organizing actions against public order and tax fraud.
FIDH President Alice Mogwe said in this regard: "FIDH condemns in the strongest possible terms the arbitrary detention of Valiantsin Stefanovic, FIDH Vice President, our colleague and friend. Your pursuit is unmistakably linked to your work in favor of human rights, in particular their participation in the session of the UN Human Rights Council. He took the floor on July 5, as part of a dialogue with the UN Special Rapporteur for Belarus, Anais Marin".
This wave of arrests, FIDH said, "is part of a new sequence of attacks against Viasna and other Belarusian human rights organizations, which have been subject to acts of continuous harassment since August 2020. Three Viasna employees – Leanid Sudalenka, Tatsiana Lasitsa and Maria (Marfa) Rabkova – continue arbitrarily held, added the FIDH.