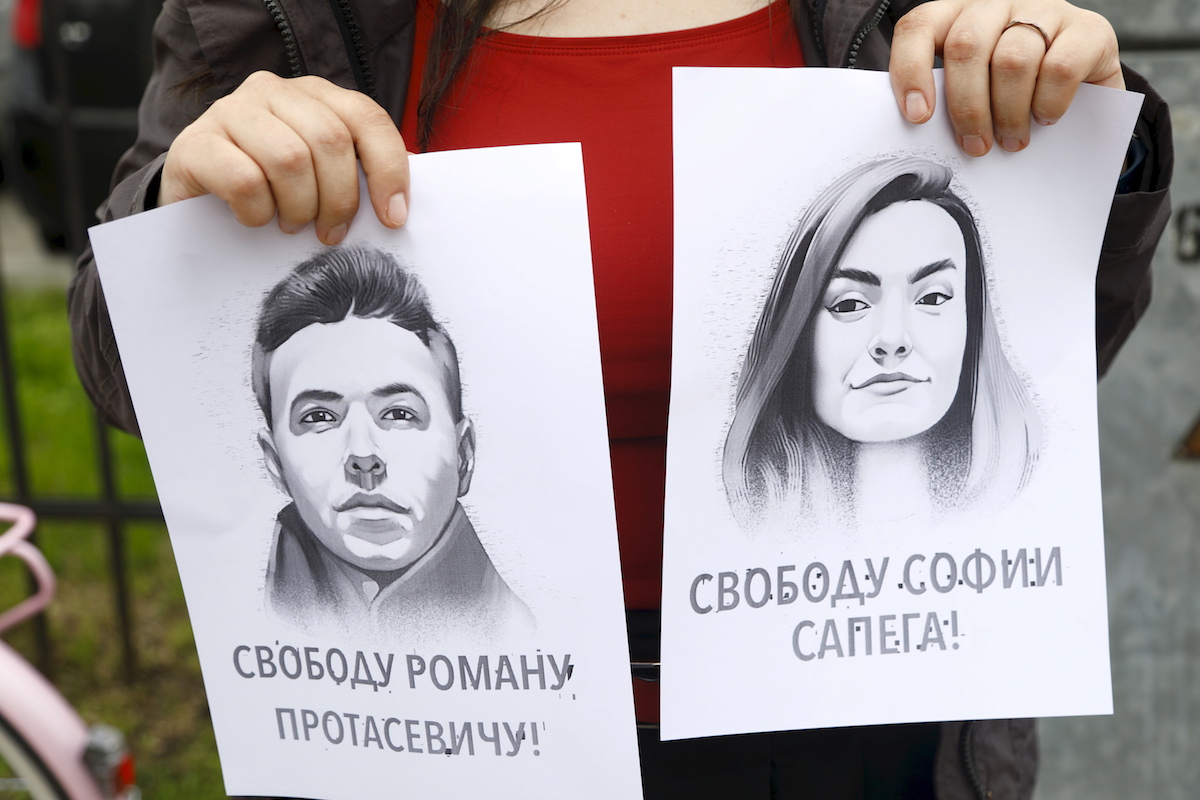 Belarusian state television broadcast on Thursday statements by the Roman Protasevich opposition journalist pleads guilty to the charges and says he wants to correct the wrongs, a confession "under threat" according to human rights activists.
Roman Protasevich was arrested on May 23 after Belarusian authorities forced an Athens-Vilnius flight from Irish airline Ryanair to divert to Minsk airport. On the plane, the journalist who was opposed to the regime was traveling with his partner, Sofia Sapega. The two were arrested after landing in Minsk.
On television, a former editor of NEXTA, an opposition media outlet to the regime, who played an important role in last year's historic challenge to the regime, admitted that he was guilty of organizing actions against authorities, of having organized the protests that took place in the country after the presidential elections of August 2020 and even said that he "openly" acknowledged that he was one of the people who issued appeals for the population to take to the streets to protest.
In footage broadcast on Thursday, the journalist, visibly uncomfortable, assumed that he had called for protests against the regime and asserted his respect for the President, Alexandre Lukashenko, the agency reported. Portuguese. The 26-year-old journalist also said that he wants to correct his mistakes and lead a quiet life, far from politics.
The non-governmental human rights organization Viasna, a few hours before the television broadcast, considered that the comments had been obtained under threat.
"Whatever you say [Roman] Protasevitch will have been obtained through threats, psychological at the very least, and under the threat of unfair accusations, but serious that it is targeted", said the director of the organization, Ales Beliatski, cited by the agency AFP. And he assured that everything the journalist can say now is "pure propaganda" without any truth.
At the time of the diversion of the plane, which was flying over Belarusian territory, the Belarusian authorities justified the decision as there was, they said, a bomb threat. The case sparked an international protest and the announcement of new sanctions against Belarus.