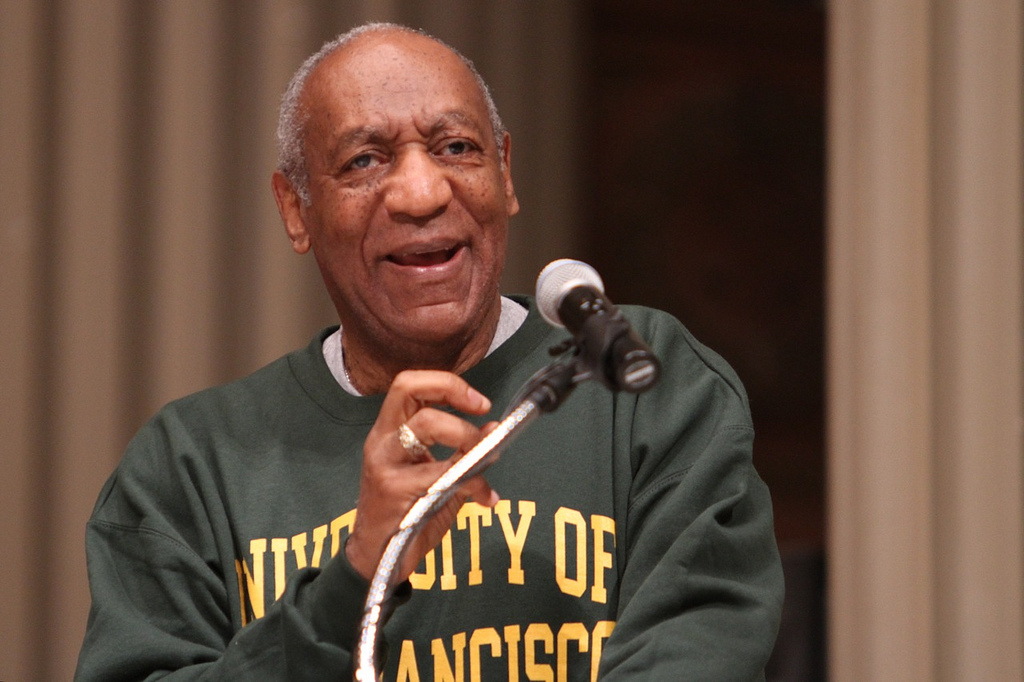 The Pennsylvania State Supreme Court on Wednesday overturned Bill Cosby's conviction for sexual assault and released him, considering that the prosecutor in the case was bound by his predecessor's agreement not to charge the actor.
Bill Cosby, 83, served more than two years of a sentence of between three and ten years to which he was sentenced, after being found guilty of drugging and raping in 2004 in his home on the outskirts of Philadelphia, the administrator for the Temple University sport, Andrea Constand.
With his Hollywood career and the image of a good person destroyed, the creator and hero of the "Cosby Show" was the first celebrity of the it was #MeToo to be tried and sent to prison.
The comedian was arrested in 2015 when a district attorney armed with newly available evidence (his incriminating testimony in a court case brought by Constand) filed charges against him, days before the 12-year statute of limitations expired.
But Pennsylvania's highest court today ruled that prosecutor Kevin Steele, who made the decision to detain Cosby, I was obliged to comply the commitment made by his predecessor not to charge the actor, although there is no evidence that this commitment was put in writing.
Judge David Wecht maintained, speaking on behalf of a divided court, that Cosby trusted the former prosecutor's decision that he would not charge him when he made his potentially incriminating testimony in Constand's civil suit.
The court described Cosby's detention as "an affront to fundamental justice, particularly when it results in a criminal charge that had been dropped over a decade ago."
The court stated that reversing the conviction and preventing any further prosecution "is the only solution consistent with society's reasonable expectations of its elected attorneys and the US criminal justice system".
When Cosby was released from state prison in Montgomery County, the attorney who represented him on appeal, Jennifer Bonjean, declared that the comedian "should never have been charged with these offenses."
"Attorneys can't change this just because of your political motivation", he commented, adding that Cosby is still in excellent health, apart from the fact that he is legally blind.
In a statement, prosecutor Kevin Steele said Cosby was released "due to a formal matter that is irrelevant to the facts of the crime."
Steele praised Constand for denouncing him and added: "It is my hope that this decision will not hinder the reporting of sexual assaults by victims. We still believe that nobody is above the law – including the rich, famous and powerful".
At trial, the judge allowed five other plaintiffs to testify about their experiences with Cosby in the 1980s, to prove what the prosecution pointed out as a pattern of his behavior.
Pennsylvania Supreme Court justices have expressed concern, and not just in cases of sexual abuse, at what they see as the growing judicial trend to allow testimony that crosses the line and becomes make personal attacks.
The law allows this type of testimony only in some cases, when the intention is to show a pattern of crime so specific that it serves to identify the perpetrator.
But in this case, the court declined to rule on whether or not the five plaintiffs should have testified, considering this irrelevant given its ruling on Cosby's claim that he should not even have been charged.
In May of this year, Cosby was denied parole after the actor refused to participate in prison on sex offender shows.
the actor always said I would resist such programs of treatment and would refuse to acknowledge having committed any crime, even if it meant serving the ten-year sentence.
At his trial, the prosecution said Cosby repeatedly used his fame and "family man" persona to manipulate young women, posing as a mentor before attacking them.