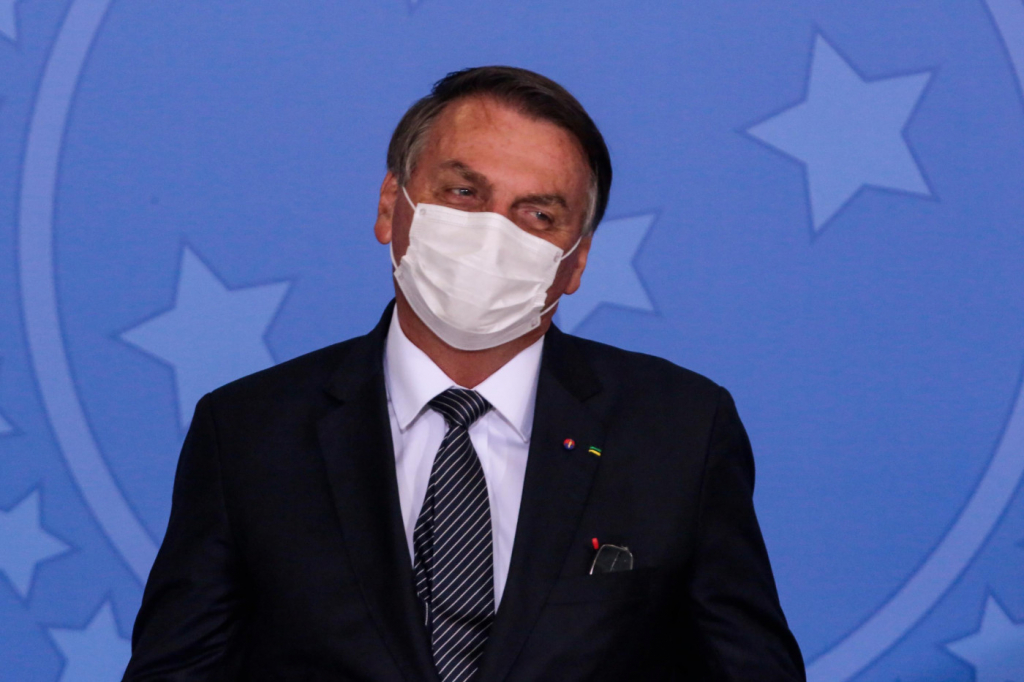 Pedro Castillo Terrones was declared president of the country this Monday, 19th, more than a month after voting began.
WALLACE MARTINS/FUTURA PRESS/ESTADÃO CONTENT – 05/26/2021
President greeted Castillo on social media

The president Jair Bolsonaro (no party) greeted Pedro Castillo for having won the election to the Presidency of Peru. The message was published on the profile of the Special Secretariat for Social Communication of the Presidency of the Republic (Secom) on Twitter this Tuesday, 20th. "I greet Mr. Pedro Castillo Terrones for his election to the presidency of Peru. I reaffirm the Brazilian government's willingness to work with the Peruvian authorities to strengthen the bonds of friendship and cooperation between our nations. Congratulations to the Peruvian people!" he said. Castillo was declared president of the Peru this Monday, the 19th, more than a month after the election. He is due to take office on the 28th of July. Last month, when the result of the country's presidential race had not yet been released, Bolsonaro lamented Castillo's likely victory. "We have now lost Peru. By all indications, there is a lack of 1% of calculation there, just a miracle to reverse, a guy from the São Paulo Forum is going to resume there," he said.
"I reaffirm the Brazilian government's willingness to work with the Peruvian authorities to strengthen the bonds of friendship and cooperation between our nations. Congratulations to the Peruvian people!"

— SecomVc (@secomvc) July 20, 2021