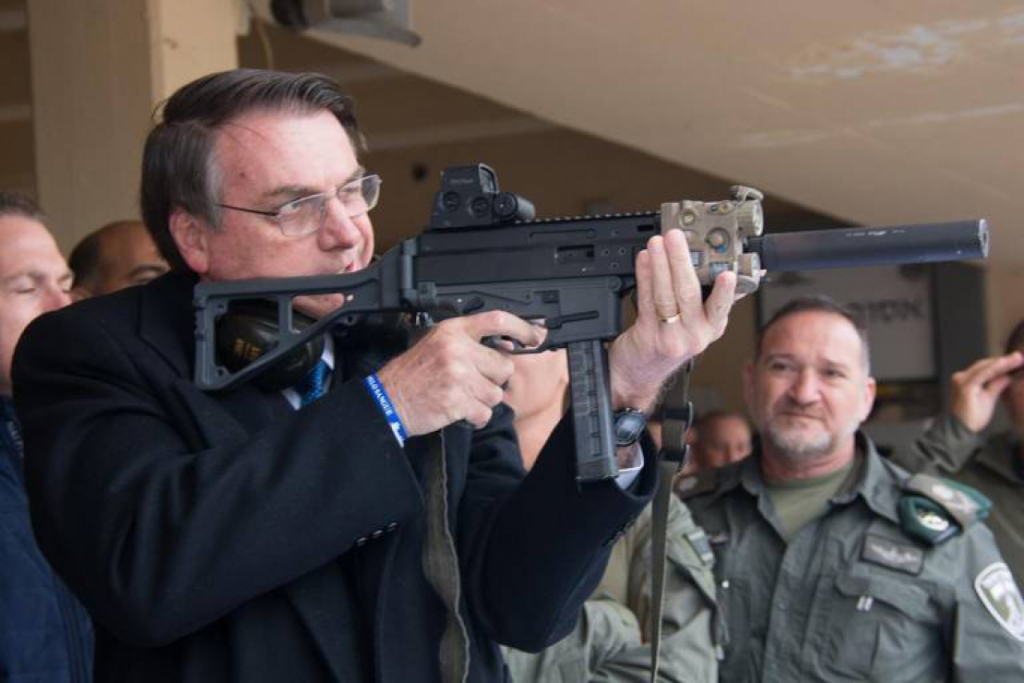 For the President of the Republic, the growth of more than 90% registered in 2020 is still 'little'
The president Jair Bolsonaro said on Monday, 11, to supporters, who must sign new decrees aimed at collectors, snipers and hunters. According to data from Federal police, 2020 broke the record of almost 180 thousand new weapons registered. The agent's proposal is an even greater increase in sales, since, for Bolsonaro, the citizen was for a long time disarmed. "Go. There are three decrees to go. I think it's coming out this week. Two or three … I can't go beyond the law. It will make it easier for you there. We broke a record last year, compared to 2019, plus 90% in arms sales. There is still little, it has to increase more. Because the citizen was disarmed for a long time, "he said. The president also stated that, with the change in the presidency of the Chamber of Deputies in February, he expects the law house to continue projects on making firearms more flexible.
Throughout his mandate, Jair Bolsonaro has edited rules that facilitate the possession and possession of firearms. Among the rules already published is the increase in the number of weapons and ammunition that citizens can purchase. There was also the release of access to weapons that were previously restricted. In December, the minister of Supreme Federal Court, Edson Fachin, suspended the government decision that zeroed the rate for the import of revolvers and pistols. With the decision, the 20% tax on the weapon's value was maintained. At the time, the magistrate stated that the risk of a "dramatic increase in the circulation of firearms" justifies the decision to suspend the rule issued by the president of the republic.
* With information from reporter Fernando Martins