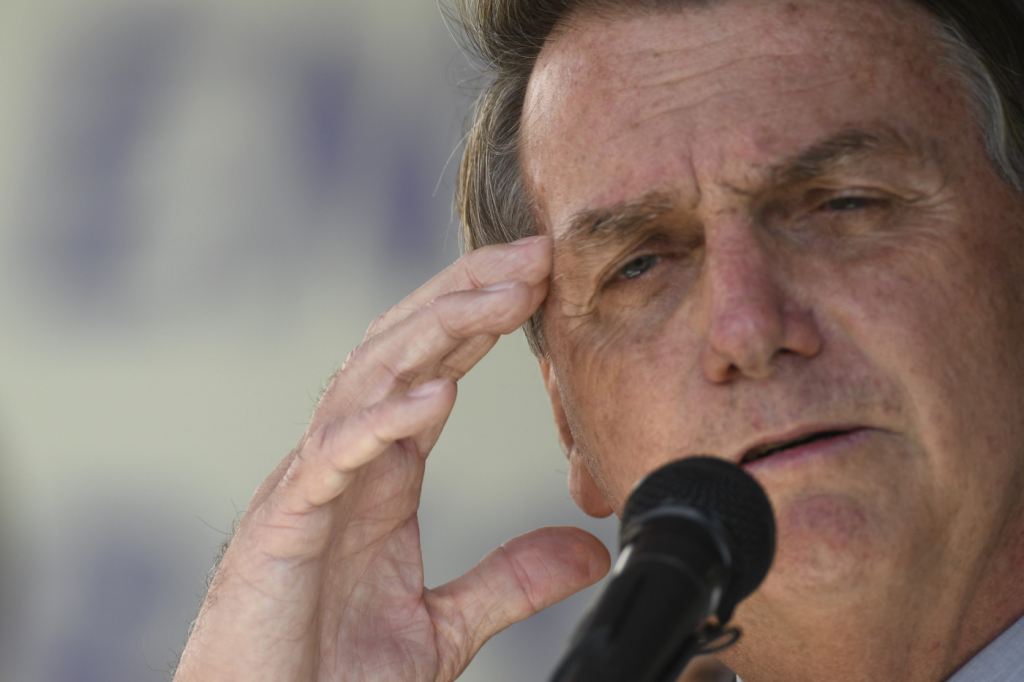 President of the Republic would have hinted, according to some interpretations, that the Asian country was the origin of Covid-19
MATEUS BONOMI / AGIF – PHOTOGRAPHY AGENCY / ESTADÃO CONTENT -22/03/2021
Bolsonaro said he did everything possible against Covid-19 and pointed out that vaccination is still going well in the country

Or president to Republic, Jair Bolsonaro, denied that it suggested that the China was the creator of coronavirus and has helped spread the disease worldwide. Earlier, in a speech in Brasília, Bolsonaro would have hinted, according to some interpretations, that China was the source of the problem. On the night of Wednesday, 5, at the international airport of Rio de Janeiro, where he went to welcome the Brazilian Robson Oliveira, who spent more than two years unjustly imprisoned in Russia, the President stressed that he never mentioned the word China. He also made a point of highlighting the good commercial relations that exist between the two countries.
"Did I say the word China this morning? I did not speak. I know what chemical warfare is, nuclear warfare. I just said that, that's all. Now, nobody talks about where the virus was born. Speak! Or are you fearing something? I didn't say the word China, it wasn't in the speech. " President Jair Bolsonaro also spoke about other matters and said that, soon, the president of the USA, Joe Biden, can announce the release of millions of doses of vaccine from Oxford/AstraZeneca to Brazil. They are immunizers that are not being applied in North American territory. Bolsonaro said that if that happens, even though he did not support Biden, he will thank and praise him. Regarding Covid-19's CPI, the president stated that there are parliamentarians who want the spotlight and also want to campaign politically on the more than 410 thousand dead in the country.
Bolsonaro said he did everything possible against Covid-19 and pointed out that vaccination is still going well in the country, but acknowledged that immunizing 210 million Brazilians is not a very easy task. "We are a country with 210 million inhabitants. It's not easy. We are the 4th or 5th most vaccinated in the world. After all, it is natural even for the size of the population. We are doing the right thing. We never omit. I always said: we buy through Anvisa. I have always respected the virus. I always challenged the media to show an audio or video of me saying it was a cold. " The President of the Republic again defended the hydroxychloroquine and to criticize state and municipal governments that have been adopting isolation measures to contain the spread of the Covid-19 pandemic. According to him, these measures are stealing jobs and Brazil needs to get back up and running in order not to go into debt anymore.
* With information from reporter Rodrigo Viga