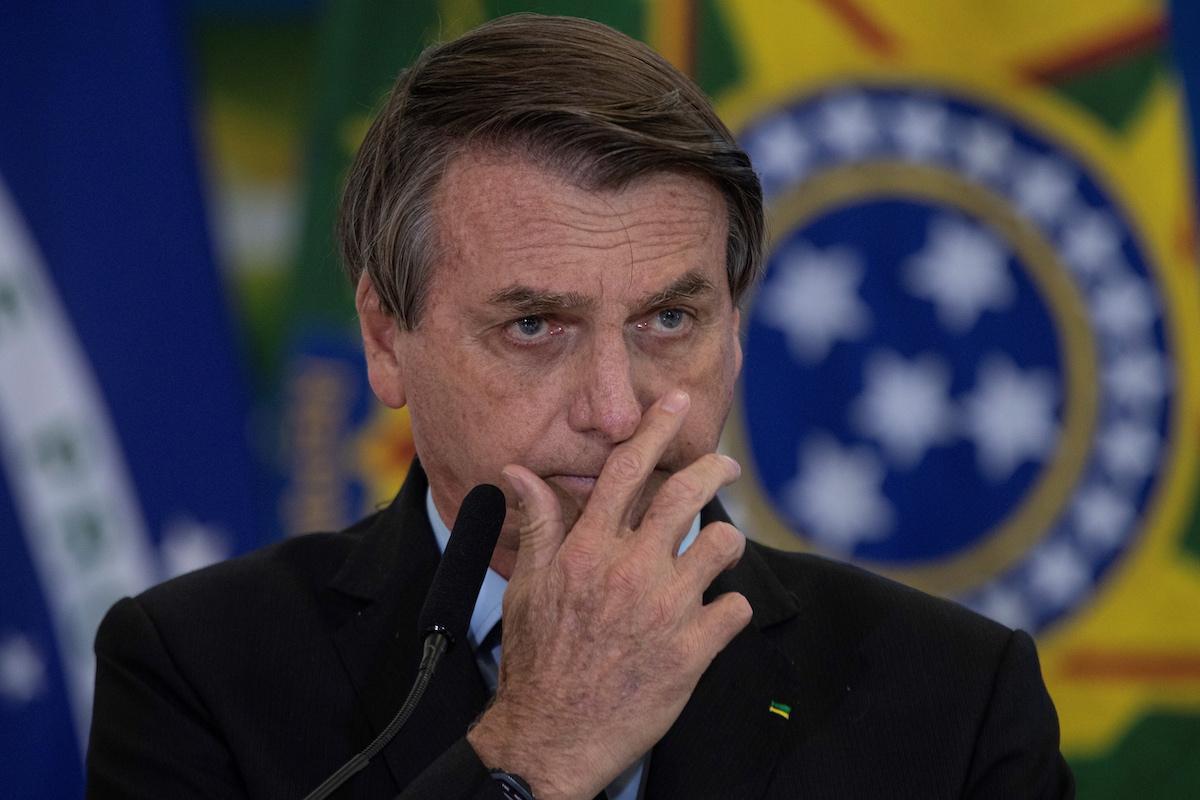 Bolsonaro was hospitalized this Wednesday to undergo tests due to a bout of hiccups that has been affecting him for more than a week.
"The President of the Republic, Jair Bolsonaro, under the guidance of his medical team, was admitted to the Armed Forces Hospital (HFA), in Brasília, this Wednesday for the taking exams to investigate the cause of the hiccups", revealed, in a statement, the Special Secretariat for Communication of the Government.
On medical advice, Bolsonaro "will be under observation for a period of 24 to 48 hours, not necessarily in the hospital" and is well and "excited".
According to the Public, the surgeon Antonio Luiz Macedo, who operated on the Brazilian president after the stab wound he took to the abdomen in September 2018, went to the hospital, according to an adviser to the head of state.
Given what happened, it was canceled a meeting scheduled for today with the presidents of the Judiciary, Executive and Legislative Powers and other commitments of the Brazilian President.
In a direct on Facebook, Bolsonaro had already talked about the problem. "I've been hiccuping for a week now, maybe I can't express myself well on this live", he said.
On Tuesday, Bolsonaro managed to deliver an entire speech without interruption. But shortly after the ceremony at the Planalto Palace, he arrived by motorcycle at the Alvorada Palace and returned to sobbing in front of voters.
"I'm voiceless, guys. If I start talking a lot, the hiccup crisis returns", warned the Brazilian President. "The hiccups have returned," he said right away.