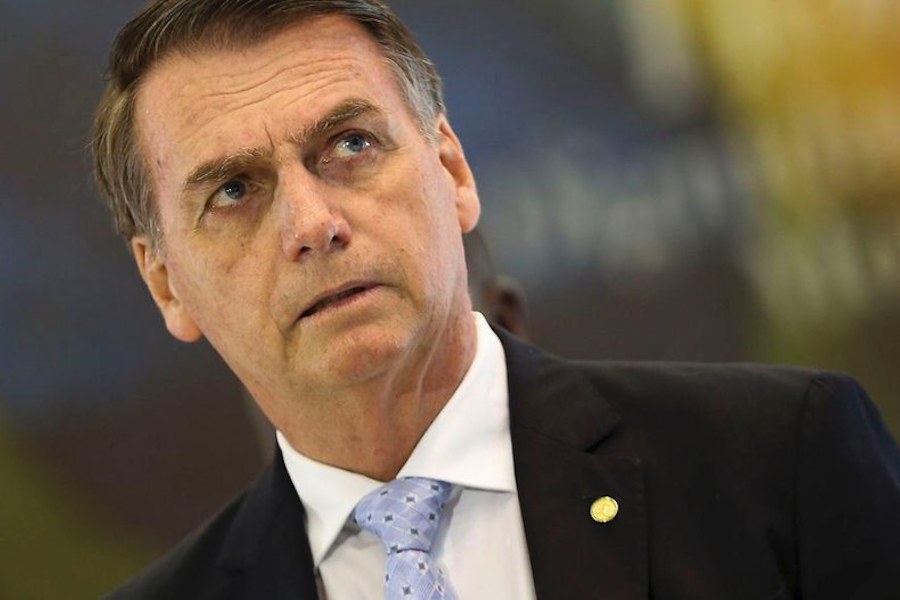 President Jair Bolsonaro, hospitalized since Wednesday in São Paulo due to an intestinal obstruction, showed improvements in his health condition, but there is still no forecast of a medical discharge, informed the hospital.
Jair Bolsonaro, 66, "continues to evolve satisfactorily. Yesterday afternoon, the patient underwent a CT scan of the abdomen, which showed an improvement in the condition of subocclusion", says the bulletin of the Vila Nova Star hospital.
"The president accepted the beginning of the meal well. He is still in clinical care, with no expected discharge," he added the note.
The head of the medical team, the surgeon António Macedo, stated in an interview with the newspaper "O Globo" that the president is "evolving very well" and that "he should be discharged soon, in a couple of days".
According to Macedo, since he received a stab in the abdomen during his presidential campaign in 2018, Bolsonaro underwent four surgeries that made him more vulnerable to bowel adhesions that cause obstructions.
"The stab accident was no joke. And the surgeries were absolutely necessary. But they attack the organ, of course. The president's gut has become more sensitive to adhesions as a result. It is not impossible, for example, to have an obstruction with thicker and poorly chewed food", explained the doctor.
Since being hospitalized in São Paulo, Bolsonaro remains active on social media, publishing photos and messages in which he even criticizes the Senate Parliamentary Inquiry Committee that is investigating his government for possible omissions in the management of the coronavirus pandemic.
"Soon back to the field, if it is God's will! We've done a lot, but we still have a lot to do for our Brazil!", published on Friday in Twitter, along with a photo in which he appears walking down a hospital corridor, already without the nasogastric tube — and without a mask.
The president's health problem occurs in a context of reduced popularity and political tensions, with suspicions of corruption in contracts negotiated by his government for the purchase of vaccines against covid-19, which has already left more than 540,000 dead in Brazil.