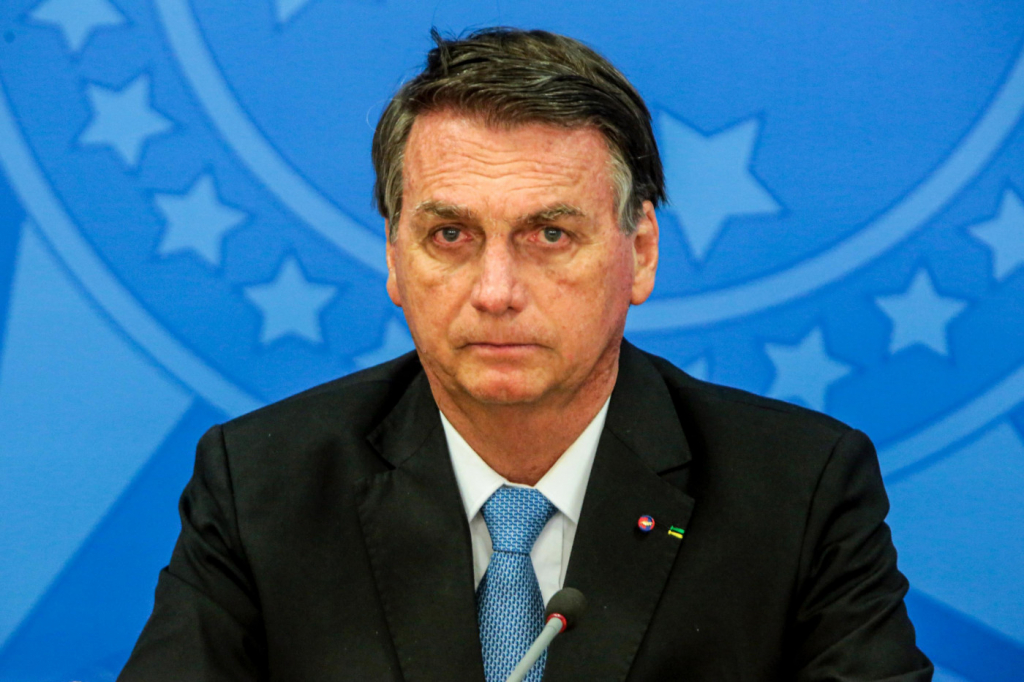 President says he is fighting problems arising from the lack of rain with 'seriousness and transparency' for the UN's virtual debate
WALLACE MARTINS/FUTURA PRESS/ESTADÃO CONTENT
Bolsonaro participated in a virtual form of the UN debate on energy

The president Jair Bolsonaro (no party) participated virtually in the debate of an event of the United Nations (UN) on energy of the High Level Week of the General Assembly. In the speech, recorded in advance and released this Friday, Bolsonaro cited the water crisis that Brazil lives as an example of the challenge posed by climate change, due to the lack of rain, stated that the federal government deals with the problem in a 'serious and transparent' way and that, despite the country having a clean energy matrix, it is still looking for ways to decrease the consumption of carbon.
"These are huge tasks. Deepening decarbonization in transport, expanding energy generation for our development needs or even dealing with climate challenges, such as the current water shortage in Brazil, which we are facing with planning, seriousness and transparency. Despite the privileged situation of our energy matrix, we are not idling, we want to contribute to the collective challenge of this transition process", said Bolsonaro in the video, also highlighting that all forms of clean energy will be important for the transition to an economy without carbon.
Live on social networks this Thursday, 23, Bolsonaro asked the population to save energy by taking cold showers, turning off excess lights and not using air conditioners. The government has been trying to avoid energy rationing, as the reservoirs of hydroelectric plants, which account for most of the energy consumed in Brazil, are at a historic low. Minister Bento Albuquerque, from the Ministry of Mines and Energy, had already asked the population and companies to reduce consumption in a statement on television at the end of August. One of the measures taken by the government was to create a new tariff flag on electricity bills, which costs R$14.20 per 100 kWh (kilowatt-hour).