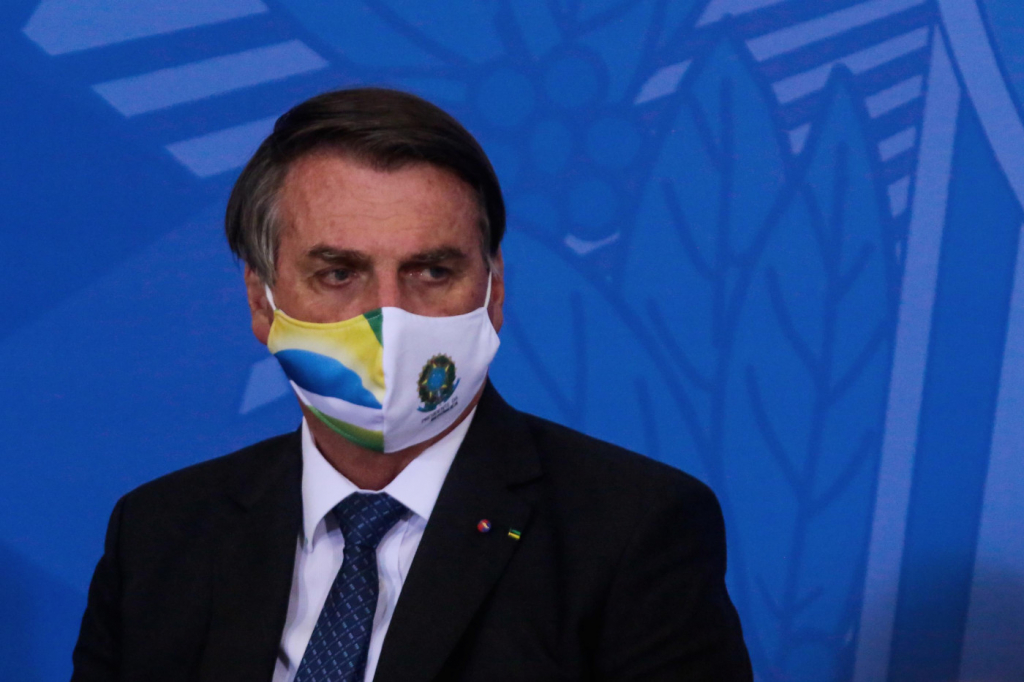 Representation was made by the Federal Attorney General's Office, which states that the restrictive measures are unconstitutional; 'intention is to guarantee fundamental rights and guarantees, such as freedoms to come and go', says
WALLACE MARTINS / FUTURA PRESS / ESTADÃO CONTENT
Bolsonaro defends "that the necessary protection to health must be combined with the minimum protection of other fundamental freedoms"

The president Jair Bolsonaro proposed to Federal Supreme Court (STF) on Thursday night, the 27th, a Direct Action of Unconstitutionality against the restrictive measures and curfews adopted by some States to contain the AIDS pandemic Covid-19. The representation was made by the Federal Attorney General (AGU), which states that the "lockdown" is unconstitutional. "The aim of the action is to guarantee the coexistence of fundamental rights and guarantees of the citizen, such as the freedoms to come and go, the rights to work and subsistence, together with the rights to life and health of every citizen, through the application the constitutional principles of legality, proportionality, democracy and the rule of law ", says the presidency by means of a note.
The proposed action does not question previous decisions of the STF, which recognized the competence of States and municipalities in adopting measures to combat the pandemic. However, "considers that some of these measures are not compatible with unavoidable constitutional precepts, such as the need for parliamentary oversight, the impossibility of suppressing other fundamental rights also protected by the Constitution and the concrete and motivated demonstration that such measures comply with the principle of proportionality. ". In addition, Bolsonaro defends "that the necessary protection to health must be combined with the minimum protection of other fundamental freedoms" and that the economic and educational effects, family and social relations, and health itself – physical and social – must be considered. emotional – of the population, especially the most vulnerable.
In March, Bolsonaro said during his weekly live that AGU had filed a lawsuit in the STF to "contain abuses" that were being committed by governors in the states of Bahia, Rio Grande do Sul and the Federal District. "Our action was against the decree of three governors that, even in the decree, the guy puts a 'curfew' there. This is a state of defense, a state of siege that only one person can decree: me. But, when I sign the site defense decree, it goes into parliament, "he said at the time.