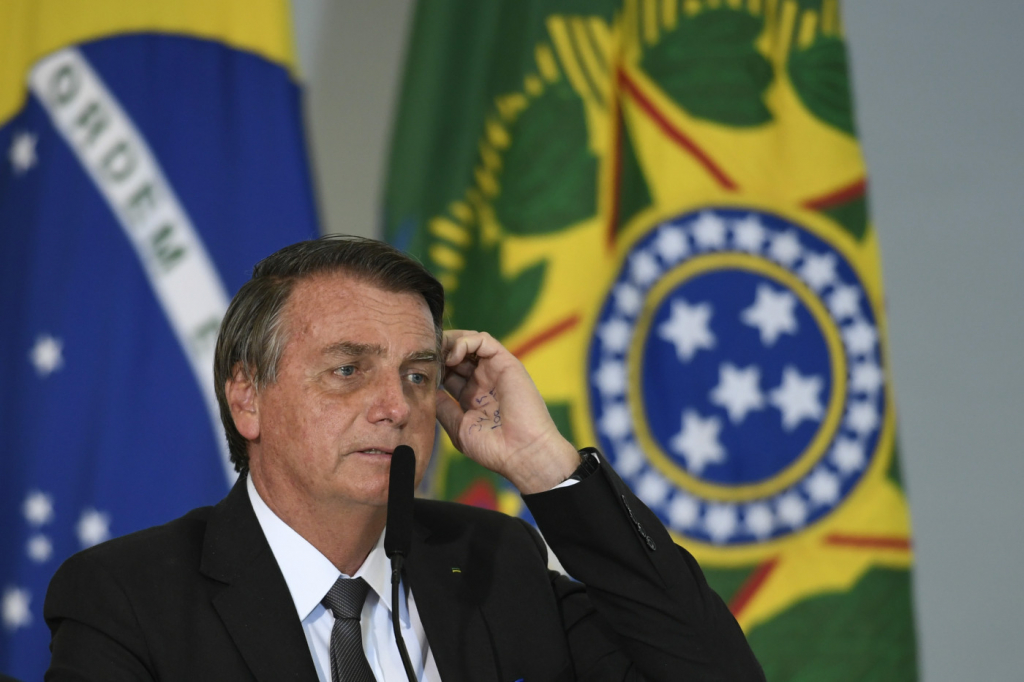 President should be discharged this Sunday, 18, says doctor
MATEUS BONOMI/AGIF – PHOTOGRAPHY AGENCY/ESTADÃO CONTENT
President was transferred to São Paulo on Wednesday, 14, to carry out a battery of exams

The president Jair Bolsonaro (No party) posted this Saturday morning, 17, a video on his Twitter account where he appears walking in a corridor at the Vila Nova Star hospital, in São Paulo, where he is hospitalized to treat a condition of intestinal obstruction. The few seconds video features distorted images with a musical background. Bolsonaro is filmed without a mask alongside an assistant. The post is accompanied by the caption: "We keep making progress. Good morning everybody!". Surgeon Antônio Luiz de Vasconcellos Macedo, who has been accompanying the president since the attack suffered in the 2018 campaign, said that if Bolsonaro continues to show improvement, he should be discharged this Sunday, 18.
– We continue to progress. Good morning everybody! pic.twitter.com/QczneqhJBT

— Jair M. Bolsonaro (@jairbolsonaro) July 17, 2021
The president has been hospitalized in São Paulo since Wednesday, 14, after being transferred from the Armed Forces Hospital (HFA), in Brasília. According to the medical bulletin released this afternoon, Bolsonaro "continues to progress satisfactorily, presenting clinical and laboratory improvement". The statement also states that a creamy diet will be offered and that "if it continues to be well accepted, the assistant medical team will decide for discharge in the next few days." This Friday, the 16th, the agent published a photo walking through the hospital corridors and wrote: "Soon, back to the field, God willing! We have done a lot, but we still have a lot to do for our Brazil! Thanks for your support and prayers. A big hug to everyone." In the late afternoon, also through social networks, the president published a photo making a video call with ministers where, according to him, he would be "dispatching": "Swe continue doing our best to keep the commitments", he said.