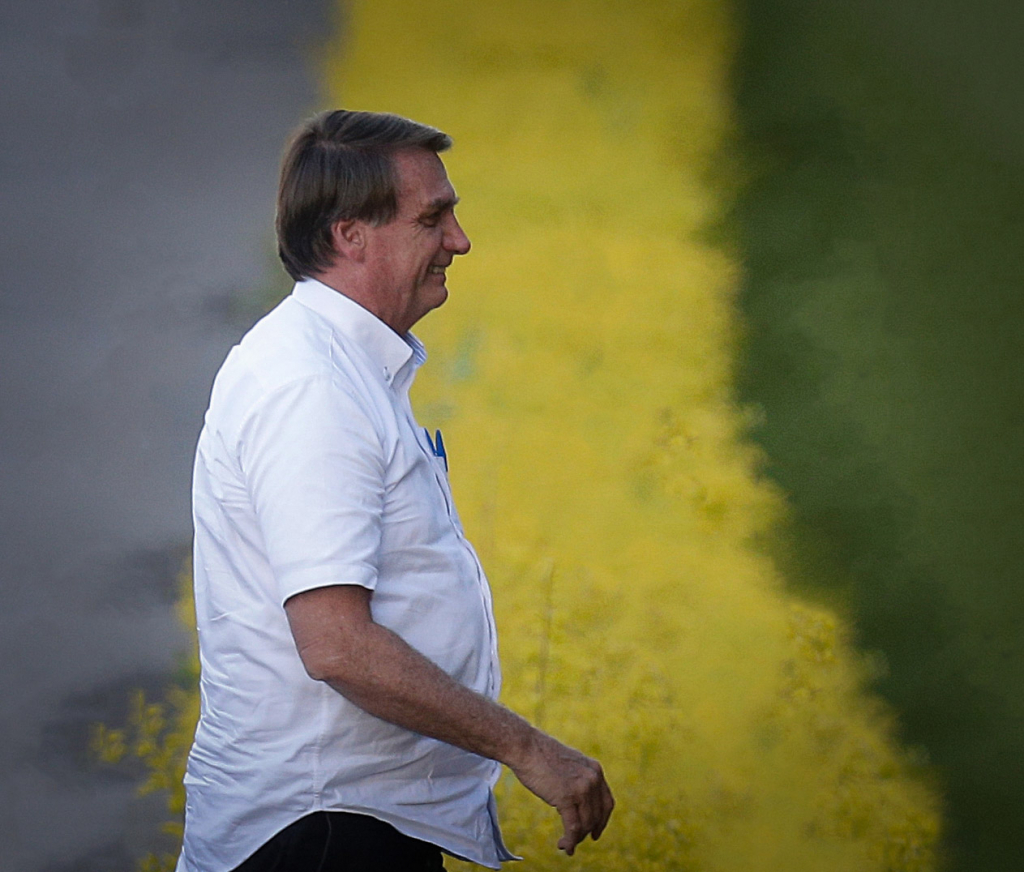 In a speech to supporters at the Palácio da Alvorada, the president stated that 'essential activity is all that necessary for the breadwinner to take home bread'
DIDA SAMPAIO / ESTADÃO CONTENT
Jair Bolsonaro towards supporters at the entrance to the Palácio da Alvorada, in Brasilia

In yet another attempt to weaken the isolation measures adopted by governors and mayors amid the collapse of the health system at the height of Covid-19 pandemic, the president Jair Bolsonaro (without party) said on Friday, 05, that he had a bill prepared to send to the Congress and expand the list of essential activities. "This story of 'staying at home', for those who have money, that's fine. People often work today to eat tomorrow, or to eat at night. I told you yesterday what is essential activity. I had a project prepared in that sense, "Bolsonaro said to supporters, upon arriving at the Palácio da Alvorada. Essential activities cannot be interrupted during the Lockdown. According to the president, it will be up to the Chamber of Deputies define the list of essential activities.
"The Chamber is going to decide. Essential activity is all that is necessary for the breadwinner to take the bread home. Why isn't the guy who is a plumber, for example, essential? What is he going to take home? "He asked. Last year, by decree, Bolsonaro included several activities in the list of essential services – including beauty salons, barber shops and gyms. On Thursday, 04, Bolsonaro had already signaled this intention through social networks and the supporters who were waiting for him at Alvorada at the end of the day. "Did you learn the definition of essential work? Are you here yet or not? "He asked. The head of the Executive referred to a post he published earlier on social media, in which he said that "essential activity is all that necessary for a breadwinner to take the bread into the house".
Speaking about the possibility that governors can buy vaccines directly from the laboratories, without the intermediation of the federal government, Bolsonaro said there is no problem, as long as the states themselves pay. "But who's going to pay the bill? I? No. If you want to buy, you can buy, but the vaccine comes to the National Immunization Plan. No one is against the governor, but we are making contact with the whole world. " Bolsonaro also said that the government does not have the capacity to pay emergency aid forever to the population. "Emergency aid it is State indebtedness, there is no way. Some think it can give a lifetime. It can't, "he argued. In the conversation with the supporters, the president admitted that the new average values, around R $ 250, are little, when compared to those paid last year, of R $ 600. "Is it little? I would rather have it than not have anything ", he said.
* With information from Estadão Content