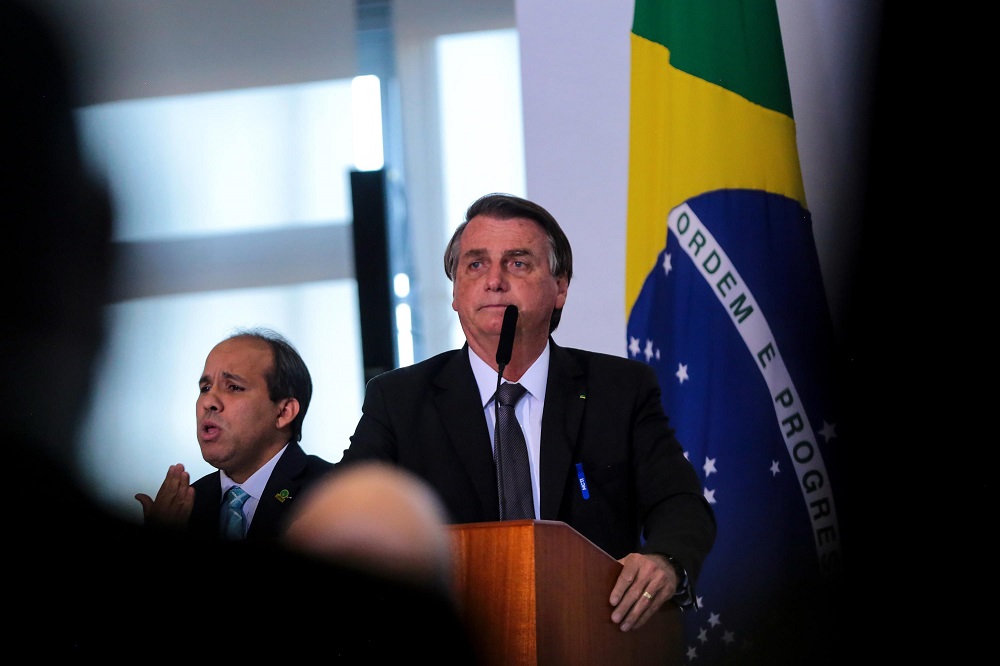 President affirms that the IRS 'was very thirsty for the pot' and that it will veto any proposal that increases the tax burden
Wallace Martins/Futura Press//Estadão Content – 07/13/2021
President said he will not approve changes that lead to an increase in the tax burden

The president Jair Bolsonaro stated this Tuesday, 20, that there was an exaggeration on the part of the Ministry of Economy in the text that indicates changes in the Income Tax for Individuals and Companies, in addition to the taxation of dividends, but that the errors are already being fixed with the rapporteur, deputy Celso Sabino (PSDB-PA). "The recipe [Federal] in my opinion, as it is very conservative, it was very thirsty for the pot. I said that even though it is my project, if it passes Congress and arrives at me by increasing the tax burden, I veto it", he said. The text of the tax reform was submitted by the economic team at the end of June. The proposal was criticized by businessmen, economists and even members of the government for the possible increase in taxes for companies. A preliminary version was presented last week by the rapporteur. "I have no problem with vetoing what was born to me. What we cannot do is increase the tax burden," he said in an interview with Itatiaia Radio.
The rapporteur proposed a 12.5 percentage point cut in the Corporate Income Tax (IRPJ). The measure foresees the reduction of the current charge from 15% to 5% in 2022 and 2.5% from 2023. In the original project, the Ministry of Economy proposed two consecutive cuts of 2.5 percentage points in 2022 and 2023. text maintains the additional 10% charge for companies that earn more than R$ 20 thousand per month and does not change the additional 9% tax on Social Contribution on Net Income (CSLL). In the current system, the accumulated taxation reaches 34% for large companies. With the change of the congressman, the taxation would drop to 12.5% ​​of Income tax, plus 9% of CSLL, totaling 21.5%. For companies with less than R$20,000 in monthly income, the measure will reduce the tax from 24% to 11.5% in 2023. The text maintained the 20% tax on dividends proposed by the economic team.
The president also stated again that he will bar the increase of the electoral fund from R$ 2 billion to R$ 5.7 billion, according to the text of the Budget Guidelines Law (LDO) of 2022 approved by Congress last week. According to Bolsonaro, the lawmakers "extrapolated" by increasing the funding and that they just didn't veto the bill because the text didn't reach their desk. "The parliament will decide after my veto whether it decides to overthrow or not," he said. "There was one case that particularly shocked me. I needed the approval of the LDO, and the congressmen who voted in favor were labeled as if they had voted for this increase in fundão, which is not true", he said.