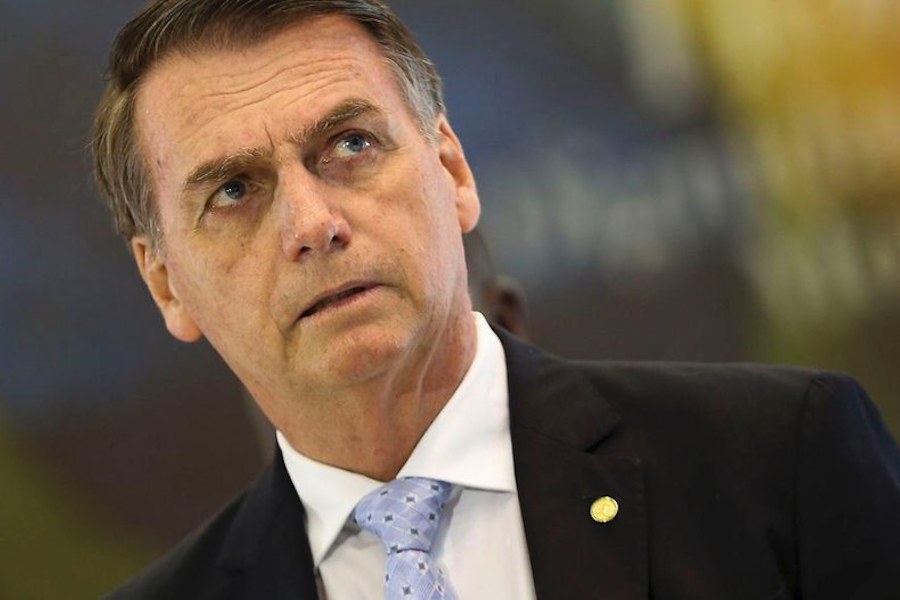 The President of Brazil, Jair Bolsonaro, said this Wednesday that he can issue a decree to guarantee citizens the "freedom" to "work" and "come and go", partially restricted by measures by regional authorities against the spread of covid -19.
"Nobody can be happy if they don't have freedom," Bolsonaro said at an event on telecommunications, in which he again criticized the restrictions on the movement of people, already quite relaxed, but still in force in many cities in the country.
Jair Bolsonaro alluded to the street demonstrations held last weekend by his supporters against the restrictive measures and said that "The people are going to the streets" and "he is willing to give his life for freedom", an affirmation to which the Government will not remain indifferent.
"In the streets, they start asking the Government to decree. And if I decree, it will be enforced and will not be suspended by any court, "declared Bolsonaro, in a clear allusion to the Supreme Federal Court (STF), which ratified constitutional power and authorized state governors and mayors to suspend activities to contain infections by new coronavirus.
"Where this empowered governors and mayors to lead us into poverty, to steal millions of jobs, not to let people work, to forbid going to church," added the President, who added his usual criticisms to the press to his speech.
Bolsonaro, known for denying the seriousness of the pandemic, also alluded to a Senate commission created by opposition pressure to investigate possible governmental omissions in combating covid-19 and insisted that the parliamentary investigation should focus on alleged cases of corruption with the purchase of medical equipment, reported by regional and municipal administrations.
In addition, as he did on other occasions, the Brazilian President questioned the origin of the covid-19. "It's a new virus. It is not known whether he was born in the laboratory or if it was from a man who ate an animal. We know that there are bacteriological wars ", declared Bolsonaro, who stressed, in a direct allusion to China, that in this context it should be referred" which is the country whose GDP [Produto Interno Bruto] it grew more with the pandemic ".
Brazil is the Portuguese-speaking country most affected by the pandemic and one of the hardest hit in the world, accounting for 411,588 fatalities and more than 14.8 million confirmed cases of covid-19.