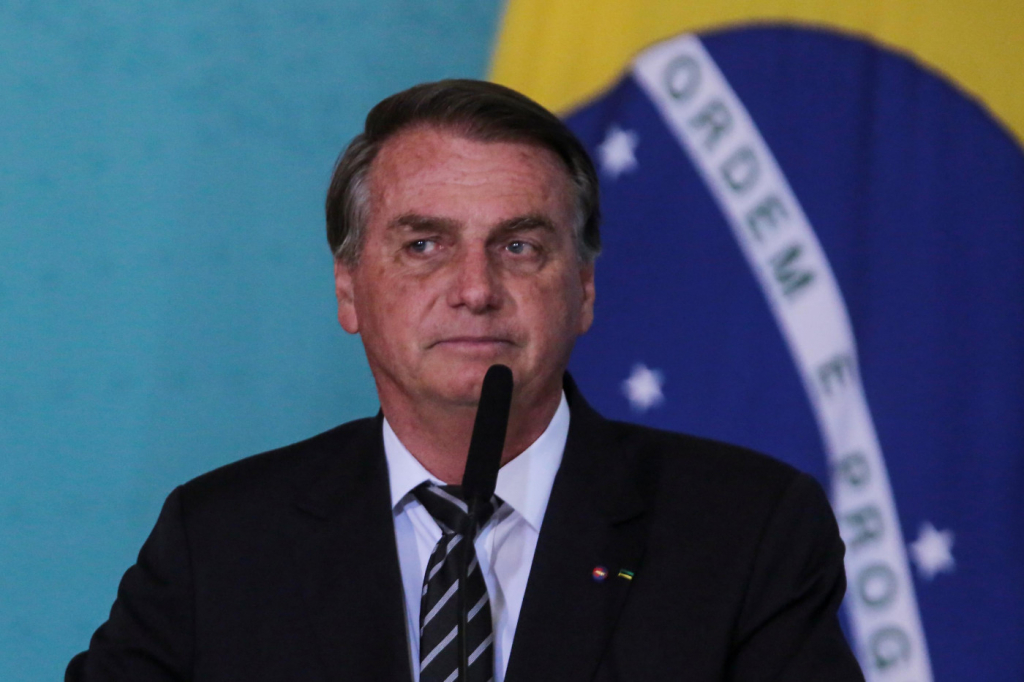 Sept. 7 protests and the president's recent statements dominate discussions in the National Congress; opposition asks for Arthur Lira to act and speaks of a crime of responsibility
WALLACE MARTINS/FUTURA PRESS/ESTADÃO CONTENT
Reactions to Tuesday's 7 protests dominated the House plenary discussions. The president of the Workers' Party (PT), deputy Gleisi Hoffmann, criticized the posture of the president of the House, Arthur Lira, in face of the president's recent statements Jair Bolsonaro and defended the opening of a process of impeachment. "Today, the president of the Supreme Court, Luiz Fux, posed the problem: the politics of chaos and the crime of responsibility. It is up to Your Excellency, as President of this House, to take the necessary measures, fearing that the next Pocket Narist offensive will be the closing of the House that you preside", he affirmed. At the same time, the Brazilian Social Democracy Party (PSDB) began to discuss possible crimes of responsibility of Bolsonaro committed in the acts of September 7, which could lead to a request for removal. The leadership of the acronym has unanimously decided that it will oppose the federal government.
Member of the executive tucana, the senator Jose Hannibal he stressed, however, that the party will continue to favor the reforms. "There are no reforms to be voted on by this government. What they called tax reform is a joke, it is a change in income tax. What they did as political reform was to return to party coalitions, which is a step backwards. When they have real reform proposals, the PSDB has always been a reformist party, it will study them, analyze them and contribute to their approval."
Also on Wednesday, 8th, the Podemos executive decided not to join the movement in favor of impeachment because she understood that "the opening of a new political crisis, amidst the coronavirus pandemic, unemployment and economic crisis, it would only aggravate the suffering of the most vulnerable strata, who already live in situations of extreme difficulty". The leadership of the Social Liberal Party (PSL) in the Chamber also stated that the majority of lawmakers maintain support for Bolsonaro, which goes against the direction of the acronym.
the deputy Kicis Beer he criticized the latest decisions made by Minister Alexandre de Moraes, of the Federal Supreme Court (STF), and said that the National Congress needed to stop. "It is this Congress that needs to show pride and restrain." In addition to reactions in Congress, acronyms from the left also seek a response from the Judiciary. After Senator Randolfe Rodrigues triggered the STF, it was the turn of the Democratic Labor Party (PDT) file a criminal report in the Supreme Court to investigate the President of the Republic for speeches during the September 7 demonstrations.
*With information from reporter João Vitor Rocha