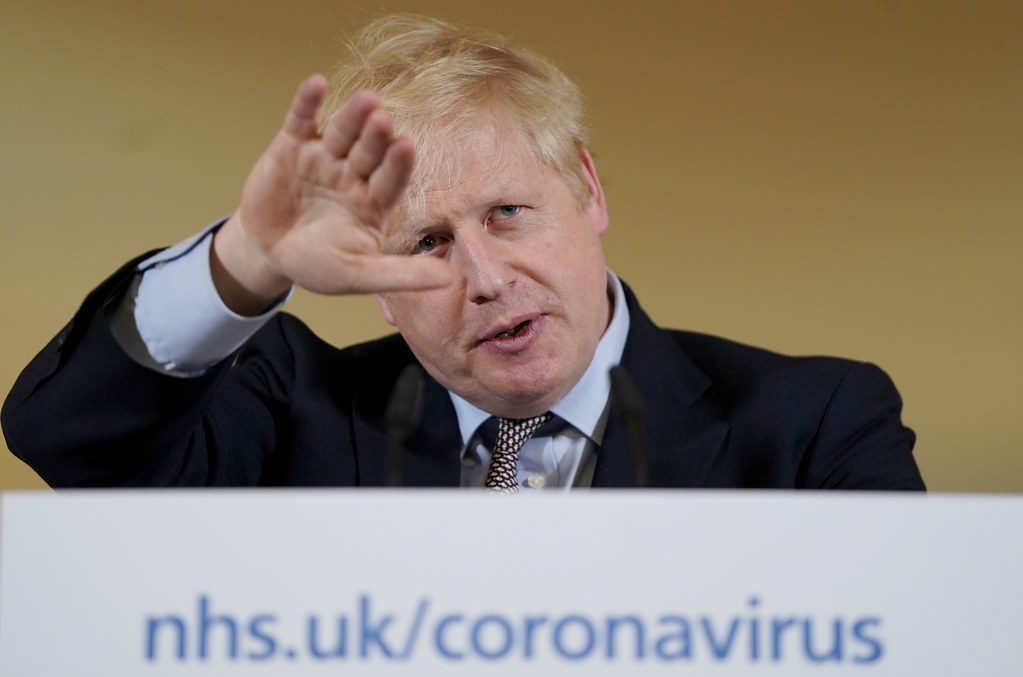 The wearing of masks in closed public spaces and social distancing will no longer be mandatory by law, British Prime Minister Boris Johnson said today when he confirmed that the distrust will advance on July 19.
While the number of covid-19 cases continued to rise in the country, Johnson said the majority of hospitalized people were unvaccinated and the number of deaths remained low.
"We have to balance the risks of the disease, that vaccines have reduced, but not eliminated, and the risks of maintaining the restrictions imposed by law that will inevitably have an impact on people's lives, jobs and health and mental health", he justified.
As of July 19, the Government will adopt a "new approach", which emphasizes recommendations about behavior, but it will be up to people to make an "informed decision".
Within two weeks, hitherto prohibited activities, such as discos, will be authorized to reopen, e there will no longer be limits on the number of people who can meet outdoors (currently groups of 30) or in closed spaces such as at home or in restaurants (currently groups of six).
However, vaccination will be accelerated, reducing the interval between the first and second doses from 12 to eight weeks and preparing a booster in the fall for those over 50 years old.
Boris Johnson also confirmed that people with full vaccinations should be i.quarantine seats upon arrival of countries on the "yellow list", as is the case in Portugal, but the details will only be known at the end of the week.
These rules will be applied in England, as Scotland, Wales and Northern Ireland are empowered to develop their own decontamination plans.
The UK recorded nine deaths and 27,334 new covid-19 cases in the past 24 hours, according to official data updated today, although the weekend's data is lower due to delayed processing.
In the last seven days, between June 29 and July 5, the daily average was 18 deaths and 22,247 cases, which corresponds to an increase of 4.9% in the number of deaths and 53.2% in the number of infections for the previous seven days.
The daily average of people hospitalized was 279 between 23 and 29 June, an increase of 24.2% compared to the previous seven days.
On Thursday, 1,905 patients were hospitalized, 300 of them with the aid of a ventilator.
Since the start of the pandemic, 128,231 deaths of covid-19 have been reported out of a total of 4,930,534 confirmed infections in the UK.
Since December, 45,351,719 people have been inoculated, corresponding to 86.1% of the adult population, and 33,726,362 million people, or 64% of the adult population, have also received the second dose.