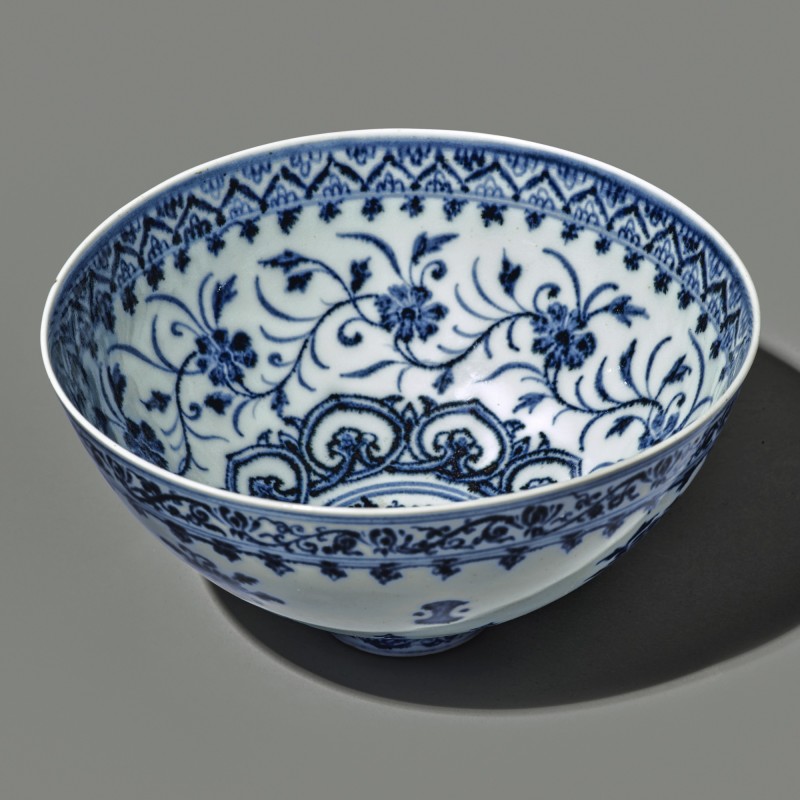 A porcelain bowl from the Ming dynasty was bought at a garden sale for just 30 euros. Now, it can be sold for more than 400 thousand euros at auction.
A man from Connecticut, in the United States, bought a small porcelain bowl at a garden sale for just 30 euros. He later discovered that it was an extremely rare relic from the Ming dynasty, which can now be worth more than 400,000 euros.
The bowl, which measures 15 centimeters in diameter, is due to be sold on March 17 in New York by auction house Sotheby's, insider writes.
They only know each other five other equal bowls to this worldwide, which is why the piece is so valuable. Two of them are museums in Taipiei, two in London museums and one in the National Museum of Iran.
The bowl has a distinct design that a lotus bud or a chicken heart, an essential stamp of Ming dynasty pottery, writes the Chinese newspaper ShanghaiDaily. This is a sign that it will have been made during the reign of Zhu Di., or Emperor Yongle (1403-1424), the third ruler of the dynasty.
In addition, the piece has a floral theme in cobalt blue of lotus, peonies, chrysanthemums and pomegranate flowers.
The discovery of the bowl was not random. The Associated Press (AP) writes that the original buyer is a antiques enthusiast who realized the value of pottery. The man then sent the photographs of the bowl by email to Sotheby's, asking for an assessment.
Angela McAteer, a specialist in Chinese art and ceramics at Sotheby's, told the AP that it is "Surprising" that such a treasure may have appeared "apparently out of nowhere".
It is not yet known how the bowl ended up at the garage sale. McAteer suggests that it may have been passed on between generations who did not know, nor suspect, its true value.

Daniel Costa, ZAP //