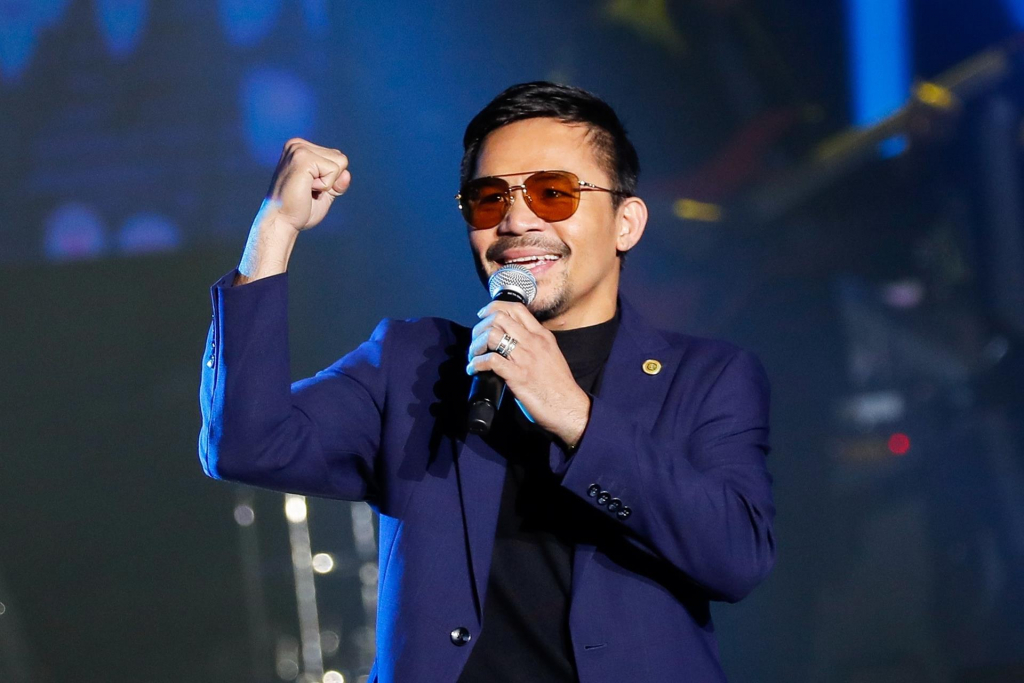 Elected a deputy in 2010 and a senator in 2016, the boxer was President Rodrigo Duterte's ally and departure partner, but in June he criticized the president for not facing Beijing in the diplomatic conflict over the disputed waters of the South China Sea
EFE / EPA / MARK R. CRISTINO
Manny Pacquiao to run for president in the Philippines

Philippine boxing star and senator Manny Pacquiao will run for president in the 2022 elections in the Philippines, after being nominated at a congress held by his party, the PDP-Laban. "Yes, I do," said 42-year-old Pacquiao in a speech in front of a big screen that showed videos of the Filipino's fights, who holds a record 12 world titles in eight different categories. Pacquiao, elected deputy in 2010 and senator in 2016, was President Rodrigo Duterte's ally and outgoing colleague, but in June he criticized the president for not facing Beijing in the diplomatic conflict over the disputed waters of the South China Sea.
A month later, the boxer denounced alleged cases of corruption in the government's aid program on account of the Covid-19. This has caused an internal war in the Philippine People's Power Democratic Party (PDP-Laban) between the group that supports Pacquiao and those that support Duterte. Last month, the side of the PDP-Laban that supports Duterte nominated him as a candidate for vice president, as Philippine law prevents presidents from running for re-election.
A symptom of this disruption is that the party's Twitter and Facebook accounts are in the hands of Pacquiao's group, while the site still retains Duterte's photo. The president, an authoritarian leader who has built a reputation for ruthlessness with his bloody war on drugs, called Pacquiao an opportunist for criticizing him now after supporting him for five years. Duterte is the favorite in the polls, and some analysts suggest he could run with his daughter Sara, mayor of Davao, as a presidential candidate. Pacquiao, idolized by millions of Filipinos, has created controversy in the past for saying he opposes gay marriage as a sin against God and for supporting the death penalty, which is not recognized in the Philippines.
*With information from EFE