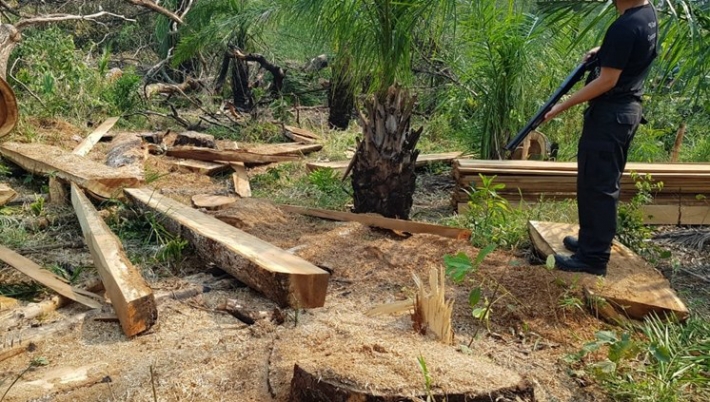 Disclosure/PF
To achieve the goal, the secretary of sovereignty at the Ministry of Foreign Affairs, Paulo Franco de Carvalho, defends new international financing for developing countries

O Brazil will use the Cop-26in Glasgow in November to confirm the goal of eliminating the illegal deforestation in the country until 2030. The Conference, in Scotland, will bring together world leaders and should be marked by pressure in favor of the goals of reduction of greenhouse gases. Over the past few months, debates between nations have intensified. In the Chamber of Deputies, the secretary of sovereignty of the Ministry of Foreign Affairs, Paulo Franco de Carvalho, defended new financing. "In our understanding, the Glasgow meeting will only be successful, it will only achieve its objectives if we take into account the needs of developing countries. And they focus a lot on the issue of climate finance. We need, all parties to the convention, to increase the amount of predictability and financial flows to reach the commitment that was made by developed countries back in 2009, 11 years ago, to have at least 11 billion dollars for the purposes of utilization and resources, be it adaptation or mitigation. We are committed to eliminating illegal deforestation by 2030 at the latest", he declared.
According to ambassador Paulo de Carvalho, Brazil's goal is to reduce gas emissions to 37% in 2025 and 43% in 2030. The director of science at the Amazon Environmental Research Institute, Ane Alencar, considers it possible linking agribusiness to preservation. "An agenda focused on agribusiness is important, because, as we know, agribusiness is an important sector of the Brazilian economy. But we cannot fail to deal with deforestation. What the world expects Brazil to present at the Cop-26 very clear measures and a very well traced path to eliminate illegal deforestation today", he says. Ane also suggested discussions to also reduce legalized deforestation.
The director of the SOS Mata Atlântica Foundation, Luis Fernando Guedes, believes that Brazil needs to recover devastated areas. "We are going to need other mechanisms, in addition to the forest code, to restore the Atlantic Forest, because unfortunately the TRA in the States has not encouraged the restoration of legal reserves. There are many gaps to compensate and we only have the guarantee of reservation of APPs", he points out. The legal reserve, mentioned by Guedes, is the minimum area of ​​native vegetation on a property. Amidst the debates at Cop-26, Brazil is facing internal challenges such as the threat of water and energy shortages due to the drought.
*With information from reporter Vitor Brown