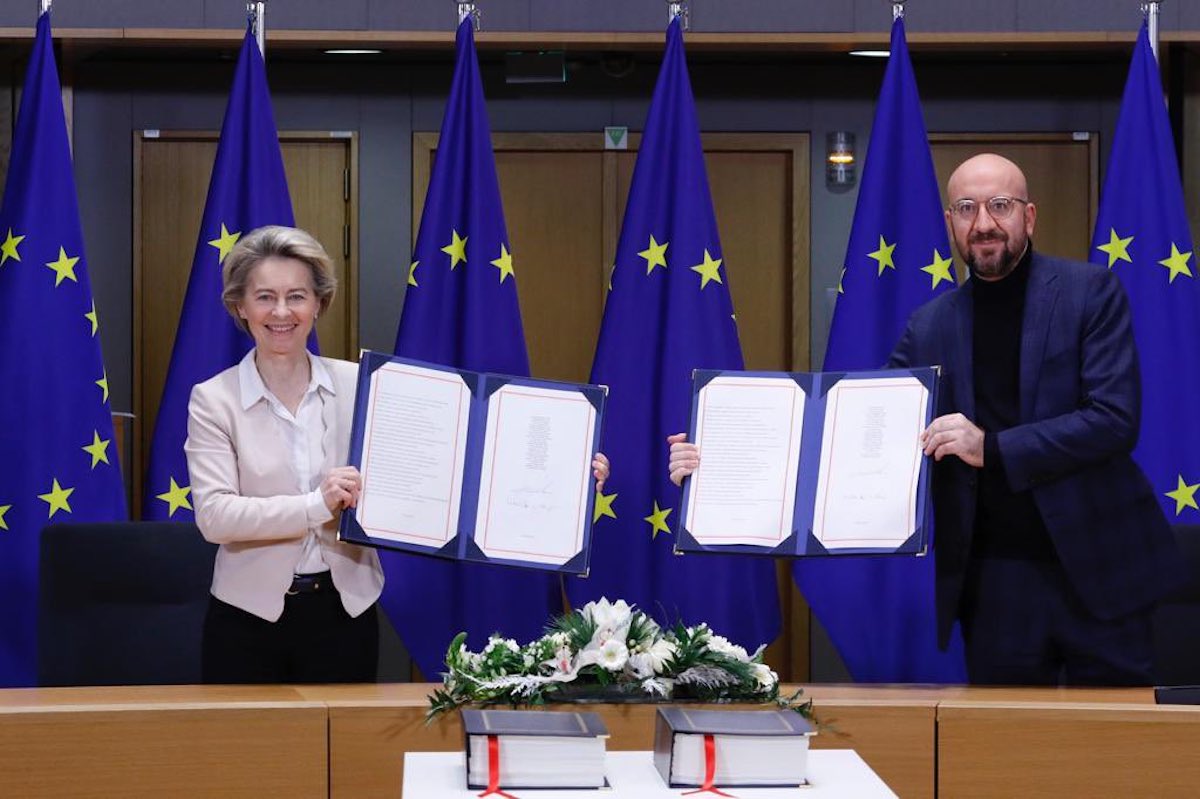 The House of Lords of the UK parliament approved, on Wednesday night, the post-Brexit trade agreement with the European Union (EU), with only the promulgation of Queen Elizabeth II now missing.
Without any surprises, the House of Lords deliberated and voted in favor of the agreement that opens the way for the ordered exit from the UK European single market.
The deputies of the House of Commons had already approved this document by Wednesday afternoon, by a large majority.
After a debate of about four hours, the House of Commons passed the necessary legislation to implement the agreement by 521 votes in favor, accounting for 73 against.
Although the Conservative party, which is in power, has an absolute majority, which guaranteed approval, the agreement was supported by the Labor party, the main opposition force, although some deputies from the 'Labour' voted against the agreement alongside other pro-European opposition parties.
A enactment of legislation by Queen Elizabeth II should happen at night, so that it can be in force on Thursday at 24 hours in Brussels, 23 hours in London and Lisbon, when the transition period that followed the UK's departure from the EU on 31 January.
After 10 months of negotiations, the European Union and the United Kingdom finally reached a Trade and Cooperation Agreement on December 24 that guarantees mutual access to markets no quotas or customs fees.
On fisheries, the compromise provides for a transitional period until June 2026, during which Europeans will gradually abandon 25% of their catch in United Kingdom waters, after which fishing quotas will be negotiated annually.
Since ratification with a view to its entry into force on 1 January 2021 is no longer technically feasible, the 27 agreed to apply the new agreement on a provisional basis until it was officially approved by the European Parliament no later than the end of February.