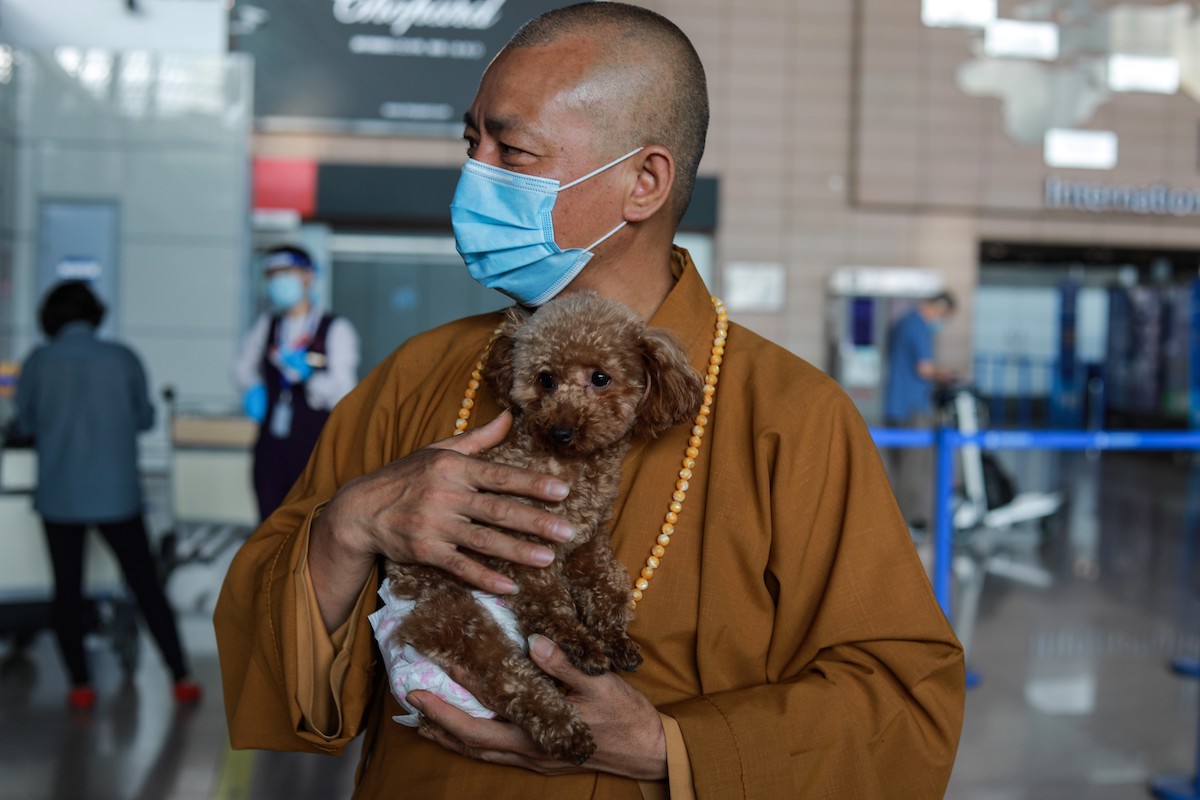 Zhi Xiang is a Buddhist monk who welcomes thousands of abandoned animals to his temple in Shanghai. But the lack of funding and donations complicates its mission.
Zhi Xiang rescues thousands of animals that live on the streets of China, after being abandoned, and gives them a new home in the Bao'en Temple in Shanghai, says P3.
He started his mission in 1994, taking care of cats that were run over, and, at this moment, treats and feeds more than 8 thousand dogs and about 200 cats, plus peacocks, chickens, birds and even geese.
"I have to rescue them because if I don't, they will die for sure," Zhi told the agency AFP.
@baoentempleanimalrescueA closer look at our animal shelter base 9. We have over 7,000 dogs available for adoption to US & Europe. Contact us at: [email protected]♬ original sound – BaoenTempleAnimalRescue

The 51-year-old monk, who estimates that the annual costs around 12 million of yuan (more than 1.5 million euros) and needs 60 tonnes of feed every month, however, it does not receive any support from the state.
"The problem is that I can't borrow money anymore now," he said, referring to the fact that he initially asked for money from his parents and other monks. Nowadays, help the animals through donations.
When he started, Zhi Xiang says he didn't see many stray animals, but the situation has changed a lot in the last four or five years. Now, there are more and more animals on the streets.
And the statistics speak for themselves: in 2019, there were 50 million stray animals in China – a number that doubles every year, says the AFP.
As the population increases, the pet market has soared and stores sell purebred dogs at high prices in big cities. But some end up on the street, where they reproduce very quickly.
"This [o abandono dos animais] not caused by people who don't like dogs, or by the Government, but by the calls dog lovers who do not have the proper knowledge of how to take care of animals," warned the Buddhist monk.
Most rescued animals find new homes and, thanks to volunteers who use social media to reach an international audience, around 300 dogs have already been relocated in the United States, Canada and several countries in Europe.
Xiang says that when an animal is adopted, he always hopes to see them again. "I have the dream of one day, when I have free time, to travel and visit them, take pictures with all the animals I rescued", he concluded.