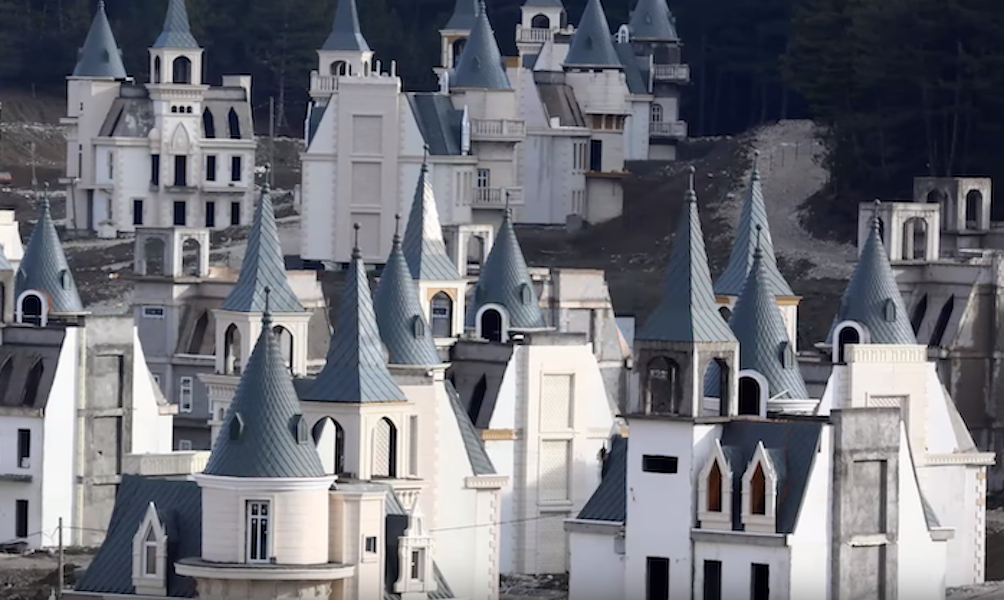 Between Istanbul and Ankara, in one of the most historic areas of northwestern Turkey, there is a deep valley, covered with pine forests and thermal waters, which looks like a frame from a movie of Disney. Burj Al Babas is a fairy tale ghost town that has fallen victim to mismanagement.
Burj Al Babas, a few kilometers from Mudurnu, has lost its status as a center of commerce over the years and has been reborn as the center of Turkey's poultry industry. More recently, he turned to the tourism to boost the local economy, in part through the efforts of the Mudurnu Cultural Heritage Management Directorate.
In the early 2000s, Mudurnu and its spa attracted the attention of real estate developers and investors, including the Sarot Properties Group, which had already built two thermal water hotels in the area. The company's objective was to transform Burj Al Babas into a cluster of luxury holiday homes for wealthy Arab clients.
Some people saw the investment as a boost to the local economy, but many argued that the project was a "total disregard" for cultural heritage of the region and showed some concern about the impact it could have on local infrastructure, says the Atlas Obscura.
"They planned something they thought would please their customers, without any cultural shock relationship with the history of Mudurnu", explained Ayse Ege Yildirim, urban planner specializing in heritage conservation.
Despite the opposition, the plan of Sarot Properties Group started in 2014, with nearly 200 million dollars spent on the construction of 587 of the 732 villages.
In 2018 – when the financial catastrophe broke out, the real estate market deteriorated and the Turkish lira lost value -, Sarot declared bankruptcy and work at the site was stopped.
Burj Al Babas became a luxurious ghost town, but the story doesn't end here.
Last year, the company came out of bankruptcy and decided to sell villages to pay off its debt and continue development in the region. The project was acquired by NOVA Group Holdings, an American multinational company.
"We bought this project. We will continue with the planned and, as the Sarot, we are actively looking to the Gulf countries to attract future customers," said Mujat Guler, CEO of NEW Turkey.
For the future, there are several possible scenarios on the table: depending on the company's plan, Burj Al Babas could remain a ghost town to attract tourists or a luxury tourist zone for wealthy customers. Whether the initial project will be – or should be – recovered remains to be seen.