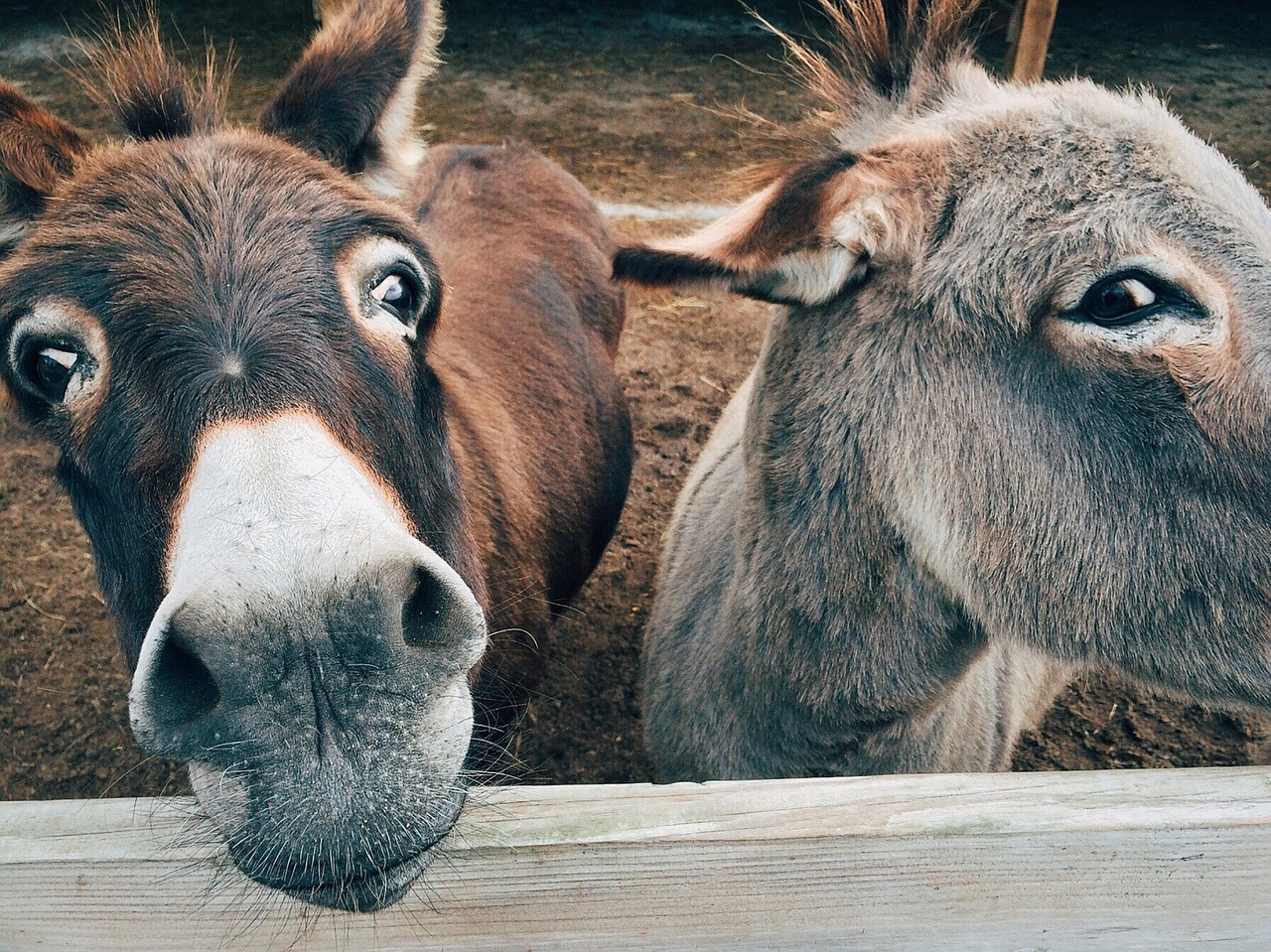 A donkey theme park in Mexico serves as a sanctuary for these animals that are slowly disappearing in the country. "The donkey helped the man for a long time. It's time to return the favor", says the park owner.
In the past, donkeys were an animal commonly found on the streets of Mexico, being often the means of transport for the poorest. Now, technological advances, urbanization and the increasing demand for donkeyskin in China is leading to the disappearance of donkeys in Mexico.
Help could be on the way. A donkey theme park on the outskirts of Mexico City is trying to bring them back, says VICE.
"In the 1990s, there was a population of around 1.5 million specimens, but today it is estimated that there are around 300,000", said Raul Flores, administrator of the theme park and donkey sanctuary, Burrolandia, citing data from the National Institute of Geography and Statistics of Mexico.
Although the donkey population is declining in virtually every corner of the world, not everywhere is as significant as in Mexico. There, the donkey is seen as a symbol of the country.
Just over a decade ago, the demand for donkeys reached such low values ​​that it was possible to buy a donkey for around 15 euros. Now, due to the drop in population of this animal, a donkey can cost more than 300 euros not Mexico.
Burrolandia is one of several initiatives in Mexico that try to preserve the donkey's place in the country's culture.
Raul's family founded the sanctuary in 2006 in Otumba. In recent centuries, this small town had one of the most important donkey markets in the country. Today, Otumba has Burrolandia and an annual donkey festival, which attracts around 100,000 visitors every year.
The sanctuary pays tribute to the animal every day, in addition to presenting works of folk art and all kinds of kitsch — an aesthetic style associated with social and cultural stereotypes and a type of sensibility that suits the majority taste of the non-scholarly population.
The main attraction is obviously the 61 donkeys who were rescued from the slaughterhouse, from abuse or, in the case of some, born there.
"The donkey helped the man for a long time. It's time to return the favor", shot Flores.

Daniel Costa, ZAP //