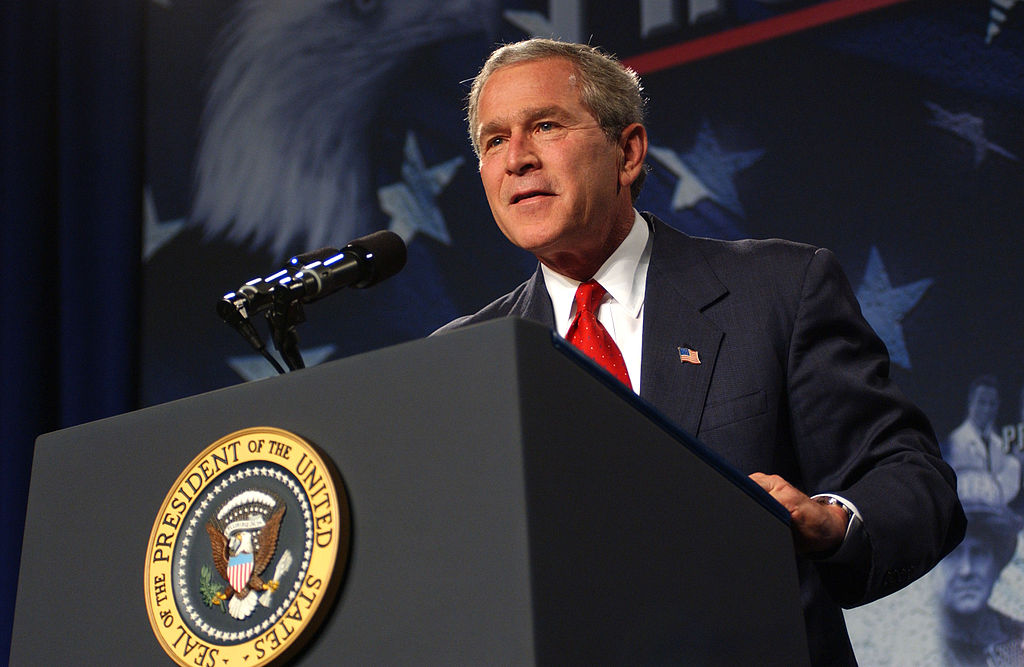 Former US President George W. Bush considers the withdrawal of troops from Afghanistan a mistake. In an interview with German wave, Bush criticized the decision of the current President, Joe Biden, who announced the withdrawal of US troops by August 31.
For the former president, the departure of the military will open the door to massacre of innocent civilians, including women, children and youth.
"Unfortunately, I fear that Afghan women and girls will suffer a lot," she says, adding that the withdrawal it is a mistake, because the consequences would be unbelievably bad."
"I'm sad. I think of all those who helped not only the American troops, but also those of NATO. And it looks like they're going to be left behind, to be decimated by these very brutal people. It breaks my heart," he says.
The former president, who sent troops to Afghanistan in the fall of 2001 after the September 11 attacks on the World Trade Center in New York, is in Germany to meet with Angela Merkel and believes the German chancellor feels the same way.
The former president paid tribute to the "class and dignity" of Merkel, who will step down in the fall after 16 years as head of the German government.
The head of the US and NATO military forces in Afghanistan, General Austin Scott Miller, left his duties this Monday, as part of the definitive withdrawal of foreign troops from the Afghan territory, where the Taliban continue to gain ground.
At a ceremony in Kabul, Miller, who had commanded coalition forces in the country since September 2018, handed over the leadership to the general. Kenneth McKenzie, head of the US Army Central Command (CenCom), headquartered in Florida (Southeast) and responsible for US military activities in 20 countries in the Middle East and Central and South Asia, including Afghanistan.
With the passing of command functions, in which the United States takes another step to end 20 years in Afghanistan, McKenzie assumes the responsibility of being able to authorize and lead any air strikes to defend the Kabul regime, at least until withdrawal total US troops in the country, scheduled for August 31.
US and NATO forces began to withdraw from Afghanistan in early May and are expected to leave completely on September 11, 20 years after they arrived in the war-torn country.