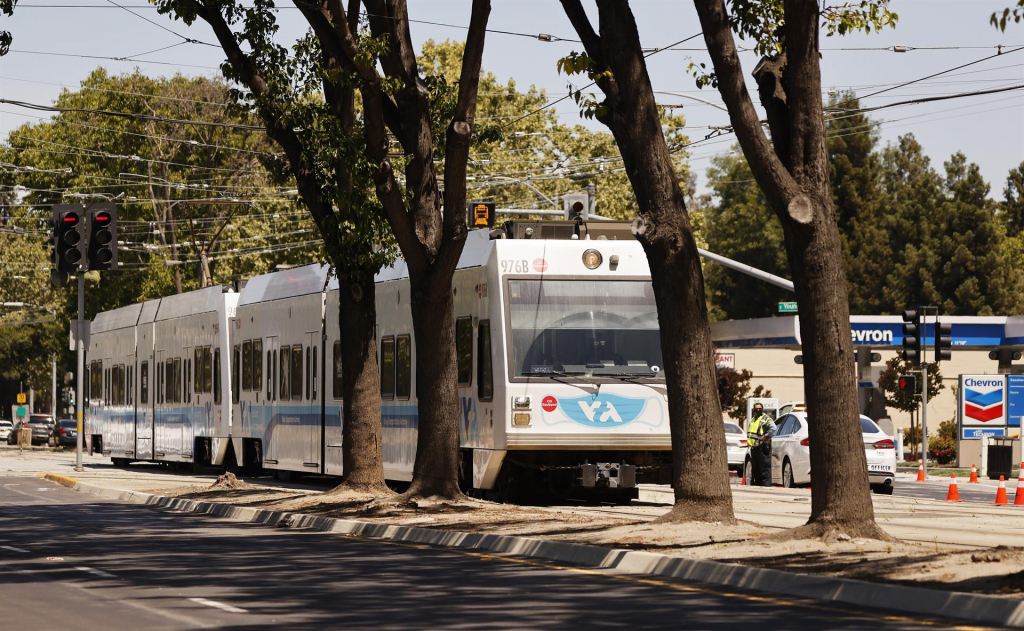 The police are still investigating the motives that led the 57-year-old suspect, Samuel J. Cassidy, to set his own house on fire and carry out a massacre at his workplace.
EFE/EPA/JOHN G. MABANGLO
The crime took place in the yard of the VTA company, which stores and maintains train wagons

The death toll during the shooting occurred on Wednesday, 27, at California increased to ten after the confirmation of the death of a wounded person who was hospitalized in critical condition. The police continue to investigate the motives that led the late 57-year-old suspect, Samuel J. Cassidy, to open fire on his co-workers in the yard of the Santa Clara Valley Transport Authority (VTA), whose facilities are used to store and maintain train cars. According to the Santa Clara County sheriff's office, Cassidy set fire to his own home in San José before going to work armed with two semi-automatic pistols and 11 ammunition carriers. The police were notified of the shooting at 6:34 am local time, at which time night shift workers left and morning workers arrived. The agents who came to the scene after the alert did not fire, just cornered the suspect, who shot him in the body. The President of USA, Joe Biden, on Wednesday ordered the country's flags to be raised at half-mast in honor of the dead and, in a speech, regretted having to make this decision again "just a few weeks parents.
* With information from EFE