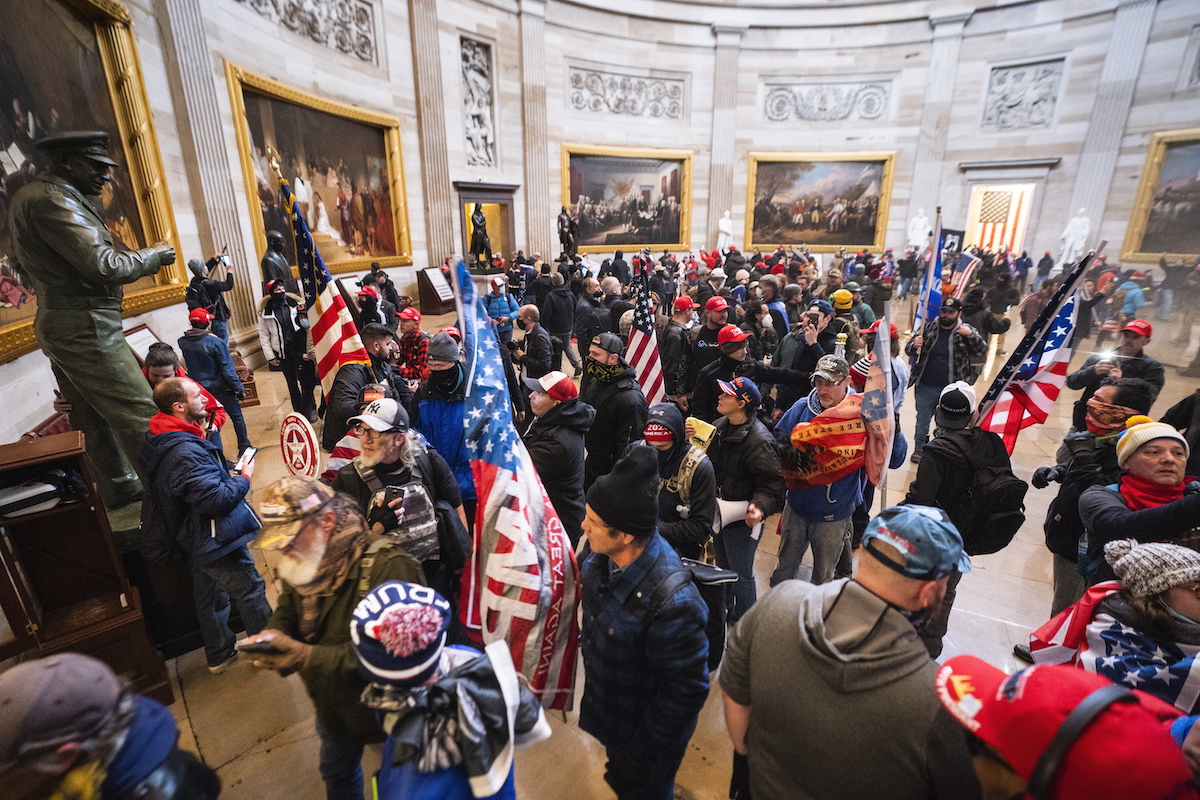 The US Congressional investigation into the Capitol invasion on January 6 revealed failures of the intelligence services and security forces, which led to the attempted insurrection.
The investigation being carried out by the Senate has found signs that supporters of former US President Donald Trump and even elements of groups associated with the far right were planning to "invade the Capitol" with firearms and possibly infiltrate the tunnel system underneath the building.
Despite the warnings, the US intelligence services did not consider the threats a priority.
The result was chaotic. The report released Tuesday by the Senate details how front-line agents suffered chemical burns, brain injuries and fractures, as well as other injuries, as they tried to stop Republican Trump supporters from invading the Capitol.
Agents told Senate investigators that they felt without specific leadership or orders on how to act as the people entered the building.
The report goes further and points to US intelligence a flaw in line with what happened 20 years ago, during the September 11, 2001 attacks: lack of imagination to equate scenarios that could become reality.
"This report is important in that it allows us to make some immediate improvements to the security situation here on Capitol Hill," said Senator Gary Peters, who led the investigation, quoted by Diário de Notícias.
In the conclusions, it is proposed the immediate change of the heads of security forces on Capitol Hill, better planning and equipment for agents, and more effective collection of information by federal agencies.
"I was horrified because no deputy or superior was in radio communications," an official told the Senate committee.
On January 20, as Congress validated Democrat Joe Biden's victory in the November 2020 presidential election, then US head of state Donald Trump organized a rally in which he urged thousands of supporters to "claim power" and "claim the country".
An attempt to prevent confirmation of Biden's victory followed, which was interrupted but later resumed, with thousands of people storming the Capitol, assaulting police officers on the scene and vandalizing the offices of several congressmen, including Democrat Nancy Pelosi.